Photo Story Hunt- S01: Dhaka Dreamscape
The UAP Photography Club, with an unwavering commitment to fostering artistic excellence, orchestrated an extraordinary competition titled "Photo Story Hunt- S01: Dhaka Dreamscape." This event served as a captivating odyssey through the discerning lenses of 29 impassioned teams, each meticulously capturing the singular essence of the vibrant metropolis, Dhaka.
Following a rigorous and meticulous selection process, seven teams emerged as luminaries, celebrated for their exceptional prowess in the art of photographic storytelling. It is with great pleasure that we announce the laurels of the Photo Story Hunt-S01 as follows: Team Kuhak, distinguished as the Champions; Team Negative, attaining the esteemed title of 1st Runners-up; and Team Photo Explorers, securing the honor of 2nd Runners-up.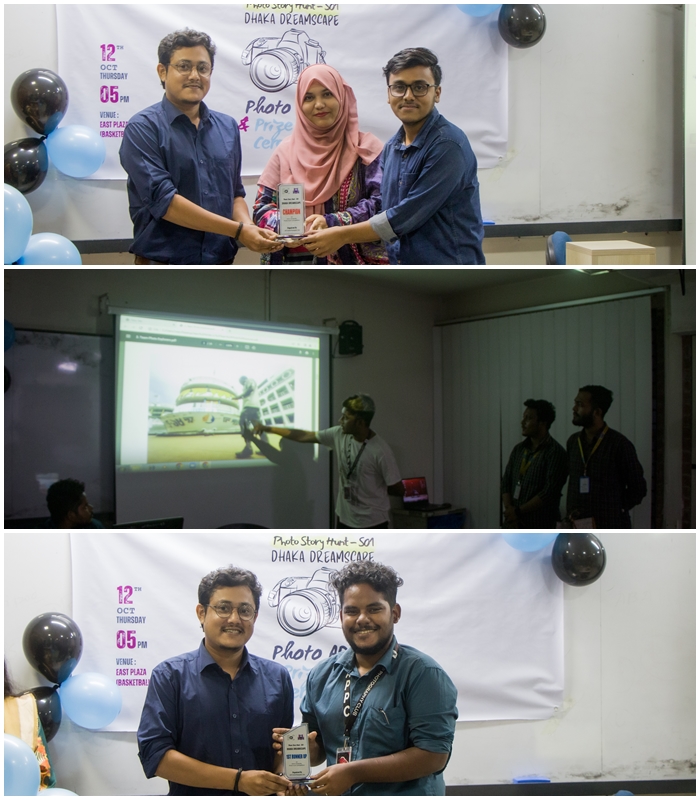 On October 12, 2023, a prize-giving ceremony was convened to bestow accolades upon these gifted photographers. This ceremonious event further incorporated a captivating "photo-adda" session, which provided an invaluable opportunity for all enthusiasts to immerse themselves in the profound realm of visual storytelling, thereby enriching their appreciation for the art and craft of photography.