Photowalk with Photophilic to Panam Nagar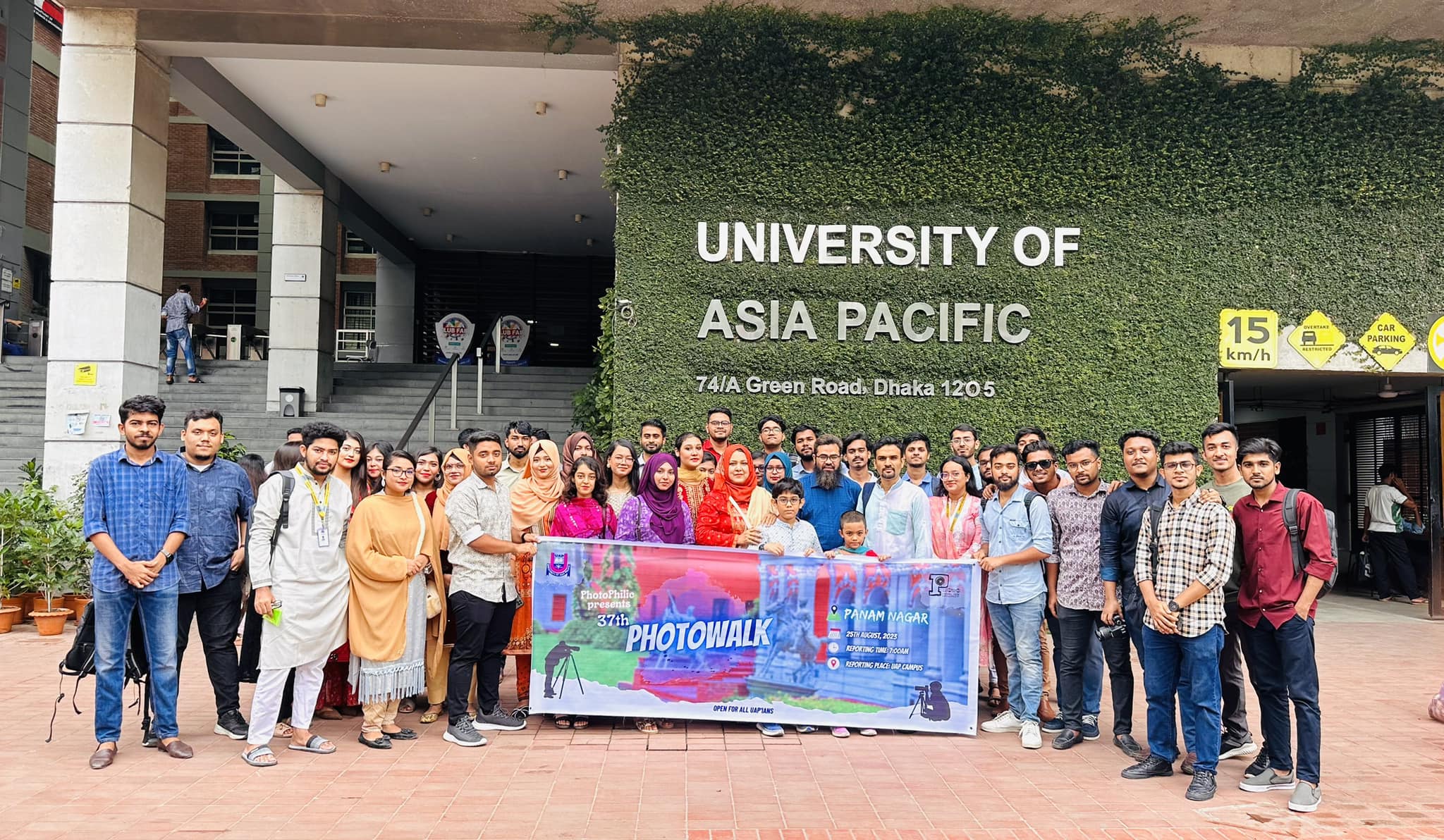 Photophilic- the Photography Club of the Department of Pharmacy, University of Asia Pacific organized its 37th photowalk on 25th August 2023, Friday at Panam Nagar & Bangladesh Folk Art & Crafts Foundation, Shonargaon.
The photowalk started from the university campus at 8:30 am in the morning with 52 students from different departments of the University of Asia Pacific. Moreover, the Club Coordinator, Associate Professor Dr. Zabun Nahar along with Associate Professor Dr. Md. Rabiul Islam & Assistant Professor Md. Asaduzzaman from Department of Pharmacy joined in this photowalk. The bus reached to the destination Bangladesh Folk Art & Crafts Foundation, Shonargaon at 10 am. This living museum took us through the rich tapestry of Bangladesh's heritage. The displays ranged from traditional clothing and artifacts to folklore and cultural practices. Photographers were quick to compose shots that spoke of the deep-rooted traditions of the region. The Museum's serene surroundings also provided a backdrop for insightful portraits and candid shots of participants immersed in the exhibits.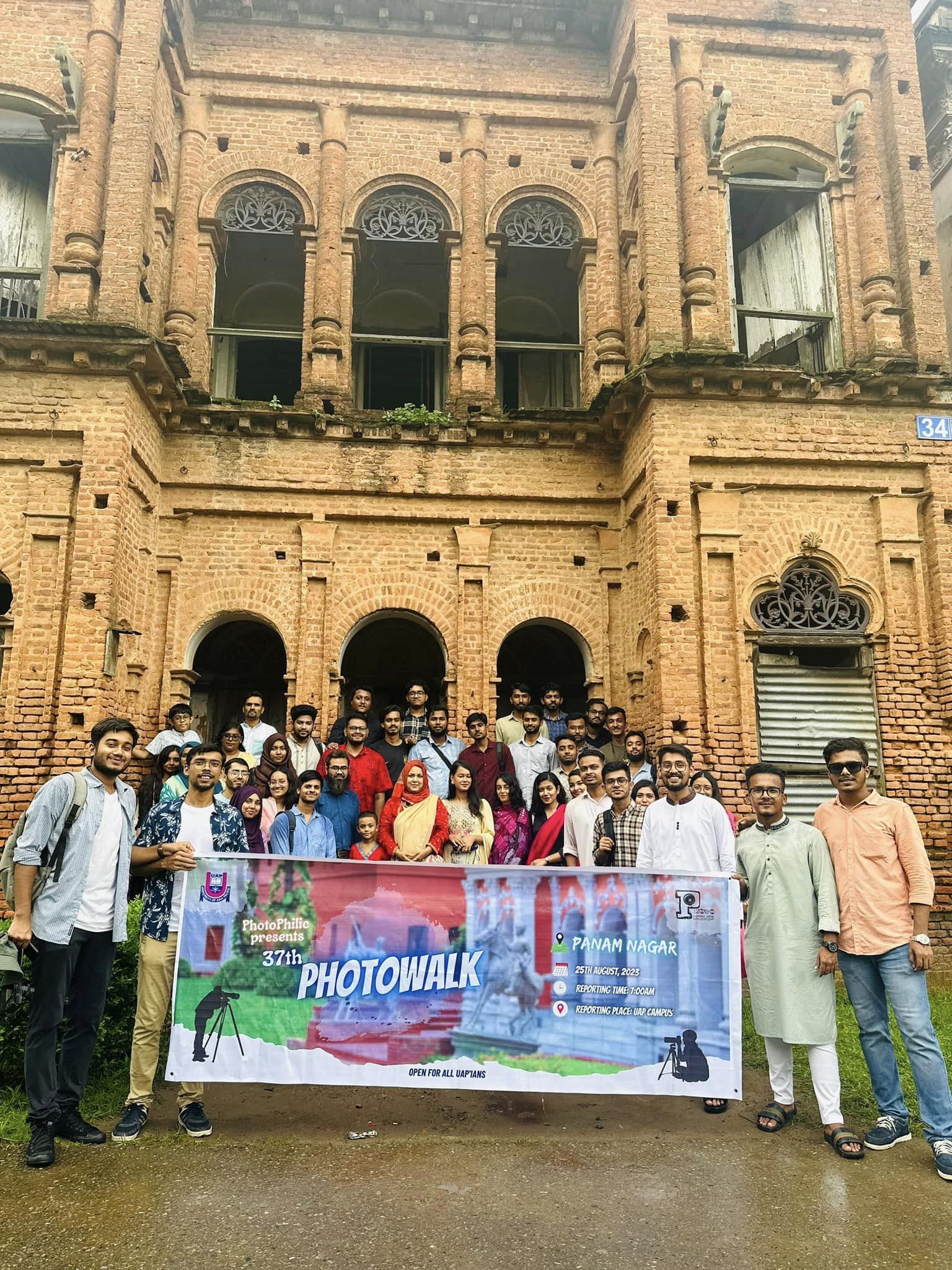 Continuing our visual exploration, we moved on to the Panam Nagar, a beautifully preserved ancient trading town, reminiscent of the Mughal era. The cobblestone streets and meticulously designed buildings transported us back in time. The weathered walls, intricate carvings, and charming courtyards offered an abundance of photographic opportunities. Students and faculty alike were enthralled by the fusion of architectural marvels and nature's elements. From capturing the interplay of light and shadows to framing the vibrant hues of aged doors, every moment like a click into history.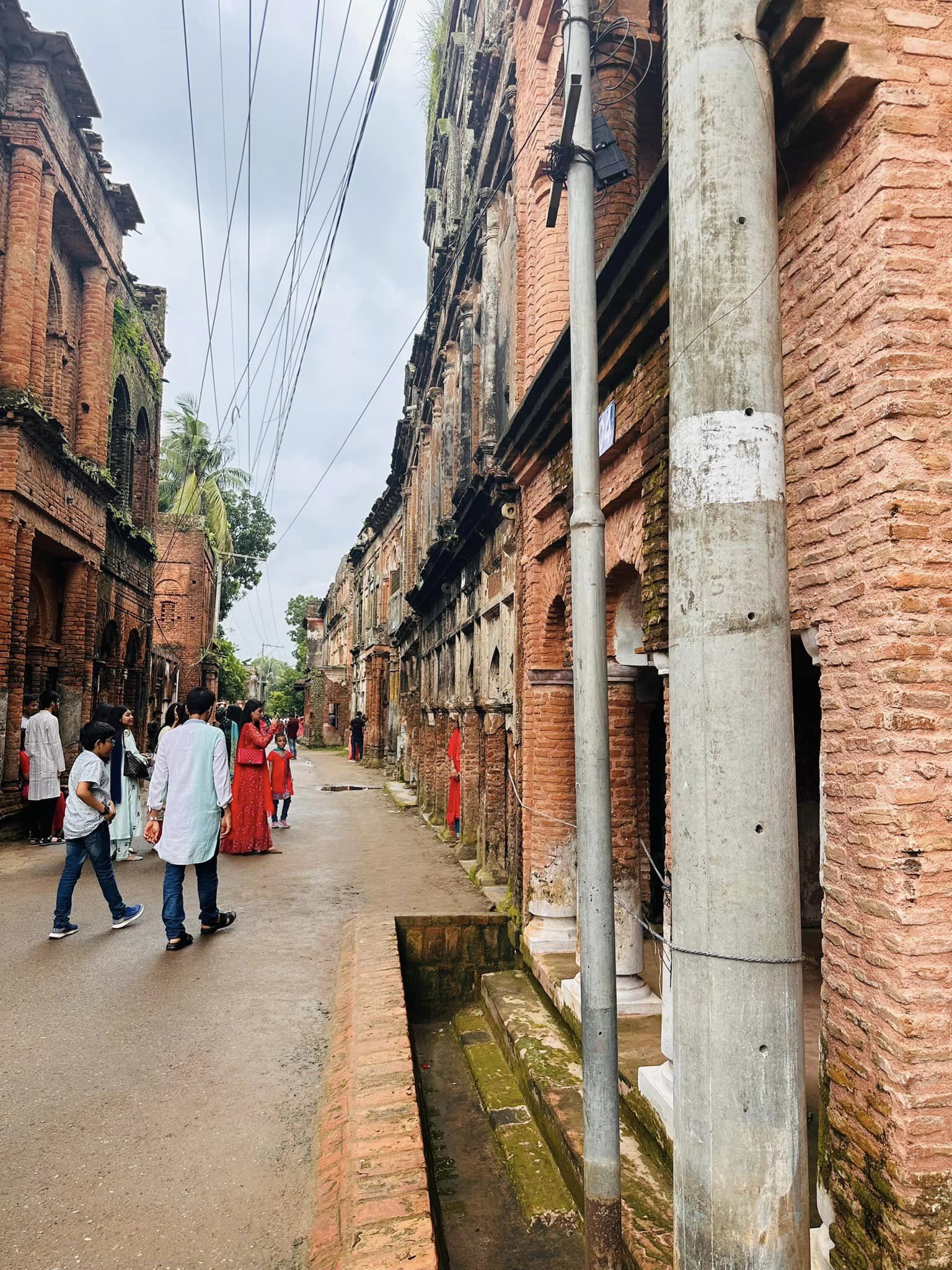 The photowalk concluded at 4:30 pm, but the excitement lingered. The bus ride back to the university at 6:30 pm was filled with animated discussions about the shots captured and the experiences shared. The memory cards were filled not just with images but with the joy of exploration and the thrill of capturing fleeting moments.