UAP Students participated in the "CIRDAP-RGNIYD Collaborative Exposure-cum-Training Programme on Youth Development," Chennai, India
Centre on Integrated Rural Development for Asia and the Pacific (CIRDAP) in collaboration with Rajib Gandhi National Institute of Youth Development (RGNIYD) organized a training programme on youth development held in Chennai, India from 2 January to 6 January 2018.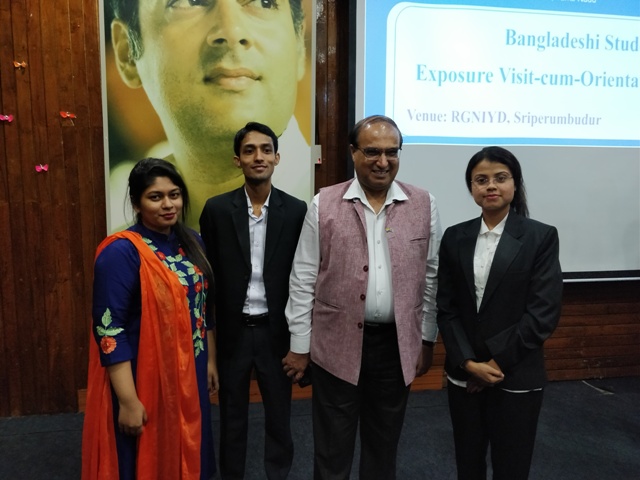 Twenty students from different public and private universities of Bangladesh were selected to participate in the programme. Among them three students were from UAP. They were: S. M. Morsalin Hider and Kaji Tasnim Jahan from the Department of Law and Human Rights, and Anonnya Islam from the Department of Architecture.
The programme was inaugurated by the Director of RGNIYD Prof. Dr. Madan Mohan Goel. Participating students were given training through a combination of lectures, key note session, group work, discussions etc. to understand the role of youth for the development of a country. They also visited Rajib Gandhi Memorial at Sriperumbudur, Community Radio and RGNIYD Central Library, Model Village at Kuthambakkam, Government Collage of Architecture and Sculpture, Anna University, M S Sawminatham Research Foundation, Bharatiya Yuva Shakti Trust etc. These institutions and communities have contributed for the development of youth in India.
By participating in the programme the young students received the motivation and direction to contribute to the societal development.