Launching Ceremony of YES Group at UAP
The Directorate of Students' Welfare of University of Asia Pacific (UAP), in association with Transparency International Bangladesh (TIB), organized a Launching Ceremony of Youth Engagement Support (YES) Group at UAP on 25 October 2017 at VC's Conference Room.
Air Cdre (Retd.) Ishfaq Ilahi Choudhury, Director, Directorate of Students' Welfare (DSW) started the ceremony with a short introduction of DSW, and Dr. Iftekharuzzaman, Executive Director, TIB discussed the role of YES group to promote good governance in Bangladesh.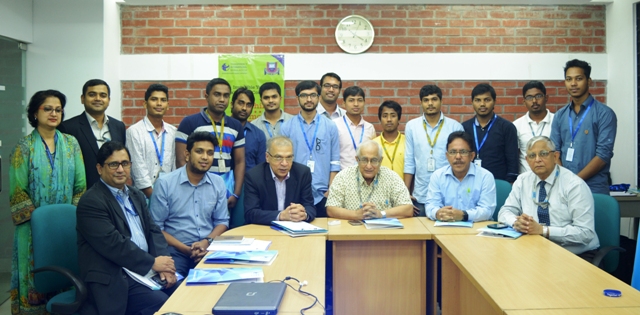 Among others, the programme was attended by Prof. Dr. Jamilur Reza Choudhury, Vice-Chancellor, Prof. Dr. M. R. Kabir, Pro Vice-Chancellor, members of YES Group, UAP and Mr. Rezwan-Ul-Alam, Director, Outreach & Communication, TIB.