Workshop on Team Building and Leadership
The Directorate of Students' Welfare (DSW), University of Asia Pacific, in association with Chakri.com organized a two-hour long workshop on Team Building and Leadership on 27 December at UAP.
Mr. Masud Rayhan, Corporate Trainer, Performance Enhanced Catalyst conducted the workshop. He motivated the participants to brush up their soft-skills, especially the team building and leadership skills which will allow them to connect with people more effectively.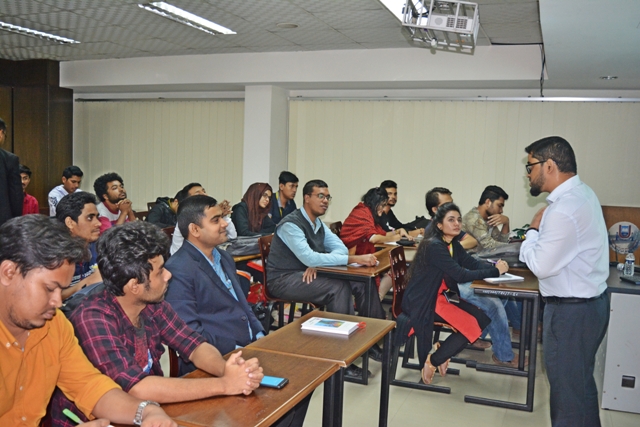 Among others, Air Cdre Ishfaq Ilahi Choudhury (Retd.), Director, Md. Tarek Khan, Assistant Director, DSW, UAP, and representatives from the Chakri.com were present during the session. DSW will conduct a series of workshops and career fair under an MOU signed with Chakri.com.