UAP Orientation Program – Fall 2013
The orientation program of University of Asia Pacific was held on November 02,2013 in a local convention center. Professor Dr. Jamilur Reza Choudhury, VC UAP was the chief guest and made the welcome speech for the new students. He said since its inception in 1996, more than 3000 students have already been graduated from UAP, working in different organizations in home and abroad. Stating the new students as 'future leaders' Professor Choudhury also emphasized that now-a-days you have to prove your skill not only through study, but also with extra-reading and co-curricular activities.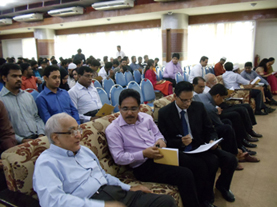 In his Power Point Presentation, Professor M R Kabir , Pro-VC described curricula/grading system/departmental facilities while Dr. Md. Abdul Mazid, Registrar highlighted the discipline of UAP.Professor Dr. Abu Sayeed Mostaq Ahmed, Head-Architecture and Proctor, UAP described about ethics/norms of the university. He also stated that ragging and eve teasing is totally banned in UAP and the authority is very much strict about it.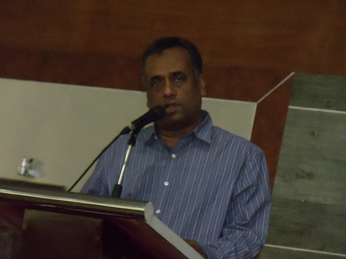 As a UAP Alumni Ekram A Chowdhury, Executive, International Marketing, Square Pharmaceuticals shared his UAP experience with the new students.
About 500 new students, for Fall 2013, those who pass the admission test were present with their parents.