Orientation Program for Fall 2016 Students
The orientation program for Fall 2016 students of the University of Asia Pacific (UAP) was held on October 25, 2016 at UAP Plaza permanent campus at Green Road, Dhaka.
Prof. Jamilur Reza Choudhury, Vice Chancellor, UAP was the Chief Guest and welcomed the new students. He termed the students as the 'future leaders' of Bangladesh who are expected to bring positive changes to the society and the nation.
Mr. Qayum Reza Chowdhury, Chairman, Board of Trustees (BOT), Mr. Ishtiaque Ahmed, member, BOT welcomed the students to the new impressive University building.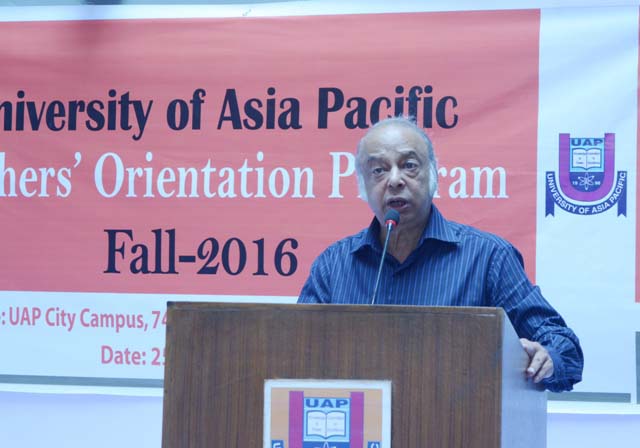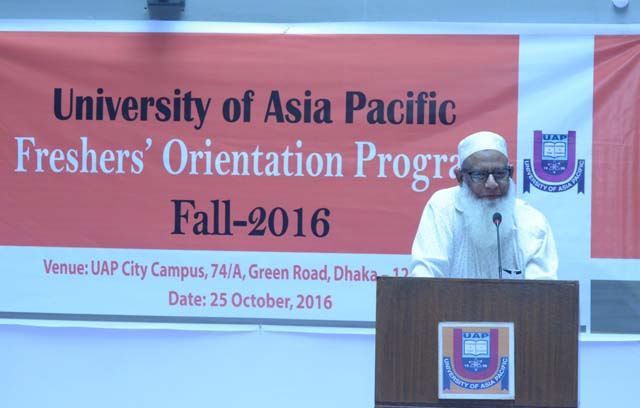 Prof. M. R. Kabir, Pro VC, UAP then took the floor and reminded the students of their duties and responsibilities. Mr. Sarwar R Chowdhury, Registrar, UAP and Professor Abu Sayeed Mostaque Ahmed, Proctor, UAP also spoke speakers at the program.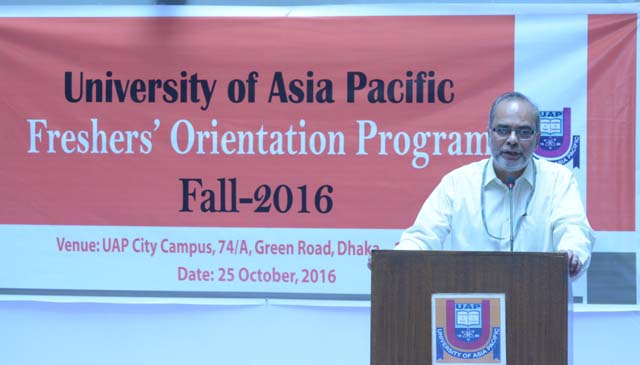 The session was concluded with a round of applause for the newly admitted students and their guardians.