Focus Group Discussion on "rescheduling financial loans" held at Sylhet
On 18th February 2021, at the Alpine Convention Hall in the holy city of Sylhet, A Focus Group Discussion (FGD) was organized as part of a research on finance laws entitled "Rescheduling Industrial Loans and Abusing Legal Process to Avoid Bank Loan Repayment: Analyzing the Banking Laws of Bangladesh" under the supervision of the Department of Law and Human Rights of the University of Asia Pacific. The research was funded by the Institution of Energy, Environment, Research and Development (IEERD), UAP. Ali Mansur (Honorable Joint District and Sessions Judge, Sylhet District and Sessions Judge Court) was present as the Chief Guest on the occasion. Mr. Fazlul Haque Selim, Honorable General Secretary, Sylhet District Bar Association was present as Special Guest. Mr. Md. Humayun Kabir, Head of Law Department, International University Sylhet and Mr. Md. Abdullah Al Mamun, Advocate Supreme Court Bangladesh were present as guests. The meeting was chaired by Mr. Jamil Chowdhury, Distinguished Social Worker and Executive Director Grameen Janakalyan Sangstha Bangladesh.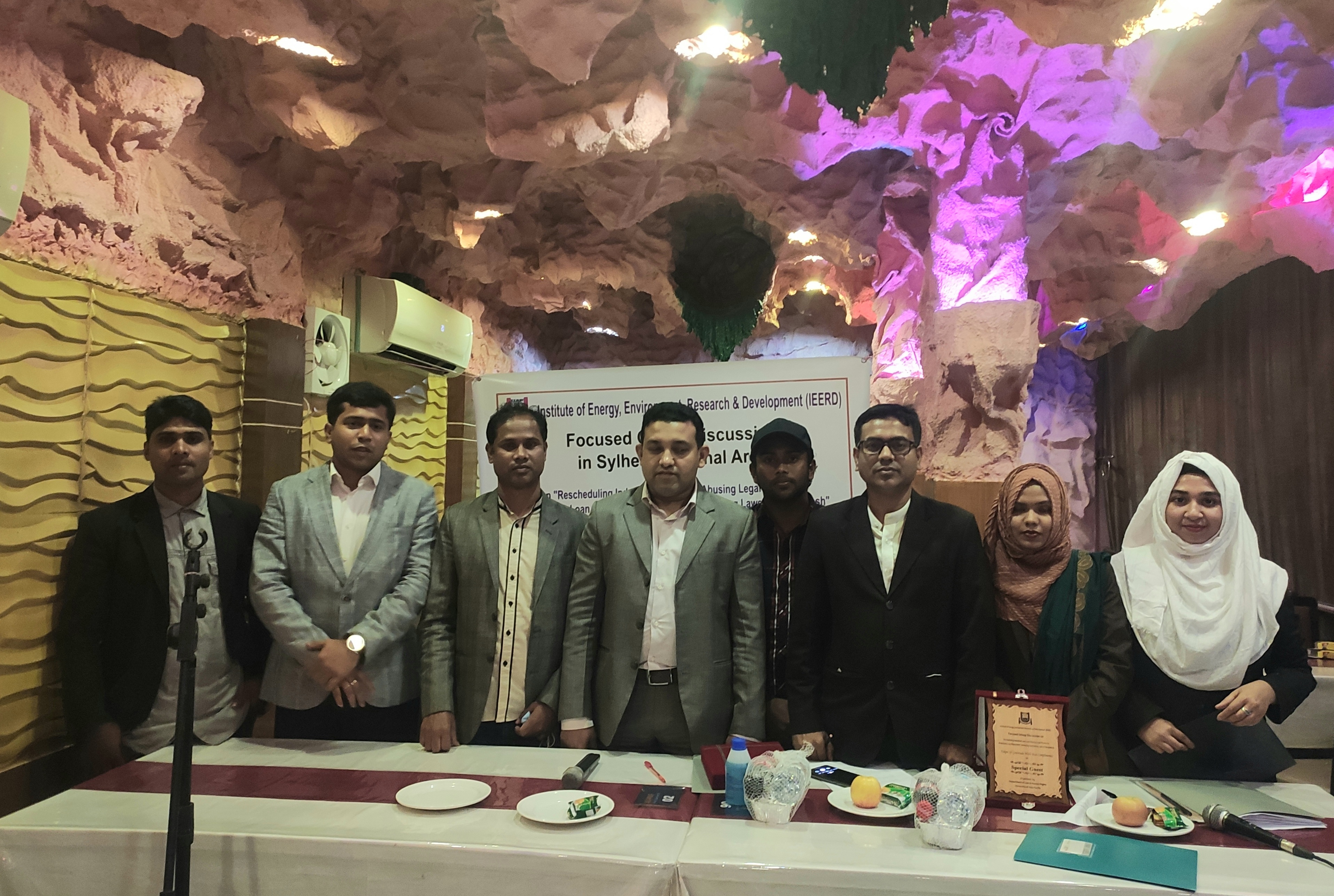 The seminar was conducted by Shahadat Hossain Joy, Student of Law Department, Leading University, Sylhet. Focus Group Discussion was conducted by Sheikh Noman Parvez, Research Fellow, Department of Law and Human Rights, University of Asia Pacific, Dhaka Bangladesh. Subsequently Four focus group discussions will be held in four divisional cities in Bangladesh. Dr. Chowdhury Ishrak Ahmed Siddiky, Associate Professor, Md. Saleh Akram, Assistant Professor, Ms. Azizun Nahar, Assistant Professor of the Department of Law and Human Rights, University of Asia Pacific and Sheikh Noman Parvez, Student, UMSAILS LLM program are associated with the study.