"Pitha Utshob" held at UAP
Directorate of Students' Welfare, University of Asia Pacific organized a "Pitha Utshob" on 14 January 2018, to celebrate the winter with home-made pithas at its plaza.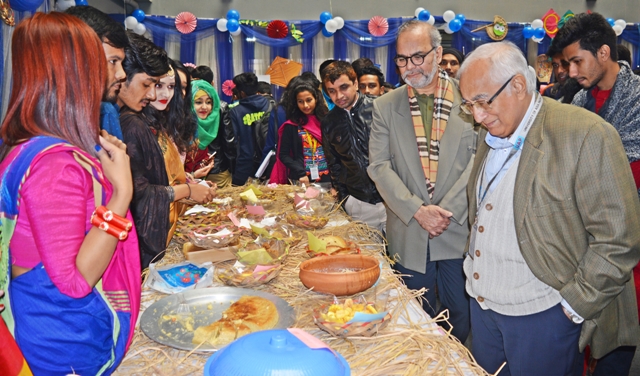 Prof. Dr. Jamilur Reza Choudhury, Vice Chancellor and Mr. Qayum Reza Choudhury, Chairman, Board of Trustees, UAP were present in the ceremony as the Chief Guest and Special Guest respectively. Students from several departments brought a variety of beautiful and delicious 'traditional pithas'.
The programme was also attended by, Prof. Dr. M. R. Kabir, Pro Vice Chancellor, Air Cdre Ishfaq Ilahi Choudhury (Retd.), Director, Directorate of Students' Welfare (DSW), Registrar Sarwar R. Chowdhury, and faculty members. Students from all departments enjoyed the occasion with delight and enthusiasm.