UAP student in Champion Team in Agragami 2017: A leadership programme by Common Purpose and MCCI
Agragami 2017, a leadership program jointly organized by Common Purpose, Metropolitan Chamber of Commerce and Industry (MCCI), Grey Bangladesh and Dhaka South City Corporation. The Grand Finale held on 13 May 2018 at the International Convention Centre, Basundhara, Dhaka. Md. Ahashanul Hoque Mollah, Department of Pharmacy, University of Asia Pacific was the team member of the winning team.
Sir Fazle Hasan Abed, KCMG, the founder and Chairman of BRAC was present as the Chief Guest while Mrs. Laila Rahman Kabir, Managing Director, Kedarpur Tea Co. Ltd; Dr. Mohammed Farashuddin, Chairperson of the Board of Trustees, East West University; and Mr. M Anis Ud Dowla, Chairman of ACI Limited were present as the Special Guests. Ms. Nihad Kabir, President of MCCI, Dhaka presided over the session.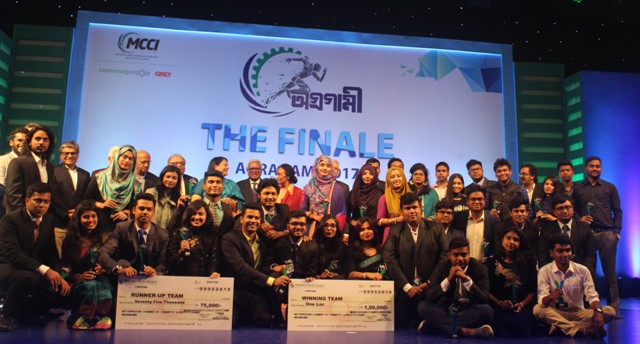 Earlier, a 5-day long leadership program for university students across Dhaka city was held in Gulshan from 16 October 2017 to 20 October 2017 where the honorable Mayor Mr. Mohammad Sayeed Khokon, State Minister Mr. Nasrul Hamid and many more guided the students towards leadership and briefed on the current issues of Dhaka city.
The objective was to bring a change in Dhaka city with the theme- "How to make Dhaka a smart and inclusive city?" The students were taken to visits ICT Ministry, Mutual Trust Bank, Jaago Foundation, Grey Bangladesh, Center for Urban Studies, Uber, bKash Limited & Maasranga TV to deepen the understanding of the students about urban problems.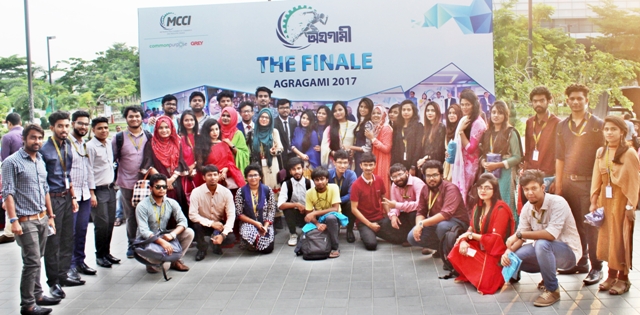 Eleven students from UAP participated in the leadership program where two students from the Department of Pharmacy, Md. Ahashanul Hoque Mollah and Samiha Mehnaz were in two teams that reached final position. Ultimately Ahasanul Haque's team became the Champion. Hundreds of students from various universities of Dhaka area, including 65 from UAP, attended the Grand Finale.