UAP Literary Club organised "Meet the Author Season 1"
UAP Literary Club under the direction of Directorate of Students' Welfare (DSW) organised a workshop titled "Meet the Author Season 1" on 19 December 2018.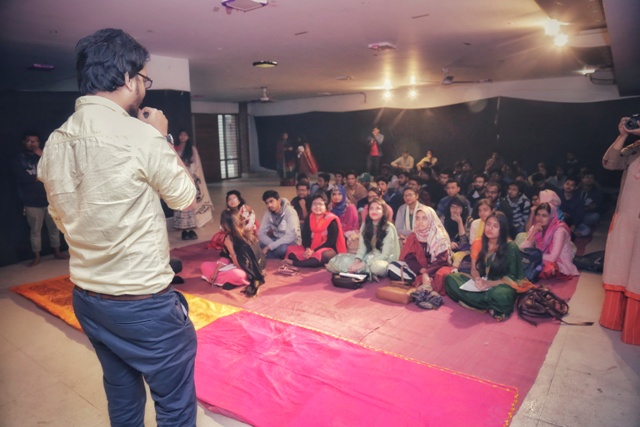 Mr Sadat Hossain, a young and popular author of the country, was the resource person. Mr Sadat Hossain shared his journey as an author and suggested the participants - "how to put pen to paper and develop a script through creativity, experiences, keen observation, and proper understanding of human psychology." He gave different examples close to our social, cultural, and economic matters to illustrate the skill-sets an author should have to be a good writer.
Air Cdre (Retd.) Ishfaq Ilahi Choudhury, Director, DSW in his welcome speech, said that UAP aims for total mental development of students by arranging different liberal arts related seminar, symposium and workshop. He hopes that this holistic approach helps students develop mental faculties and latent talents.
A Poetry Competition was held at the end where the best three poems were awarded by the club. Mr Srijon Barua, Lecturer, Department of Architecture, and Adviser, UAP Literary Club and Mr Md. Tarek Khan, Assistant Director, DSW were present along with a large number of students.