Workshop on Goal Setting held at UAP
The Directorate of Students' Welfare, UAP, and Renaissance Consultants Ltd jointly organized a two-hour long Workshop on Goal Setting on 16 July 2018.
Ms. Parveen S. Huda, Managing Director and Lead Consultant, Renaissance Consultants Ltd., and Ms. Mohsina Ashraf, CEO and Lead Consultant Triskele Ever conducted the workshop. It helped the participants to systematically identify their key competencies, focus on the goals of their career and how to achieve goals. DSW conducts a series of seminar and workshop under an MOU signed with Renaissance Consultants Ltd.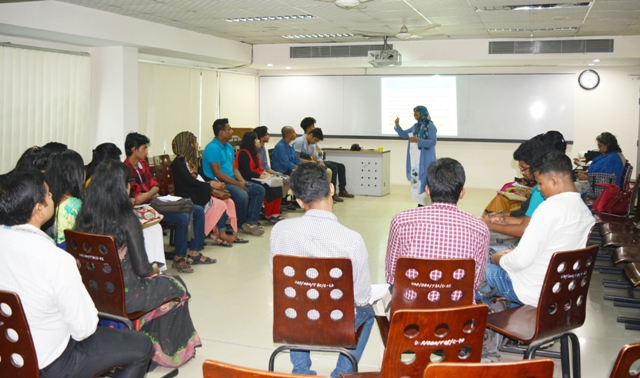 Air Cdre Ishfaq Ilahi Choudhury, Director, DSW, and Md. Tarek Khan, Assistant Director, DSW were present in the workshop.