Workshop on Gender Issues held at UAP
Directorate of Students' Welfare (DSW), University of Asia Pacific organized a day-long program titled "Workshop on Gender Issues" on 27 January 2018 at UAP Plaza. The event was supported by the Association of Commonwealth Universities (ACU).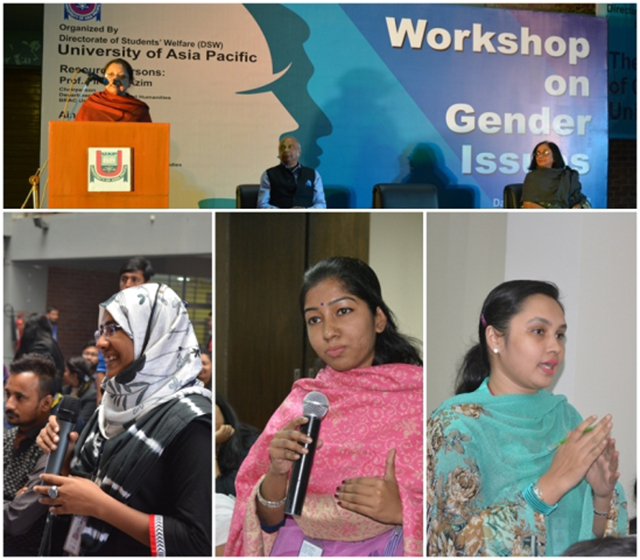 Among 90 applications from universities in 28 countries of the Commonwealth, 10 universities received the grant. UAP was the only recipient from Bangladesh. Prof. Firdous Azim, Chairperson, Department of English and Humanities, BRAC University was the lead facilitator of the workshop. Others were, Prof. Ainoon Naher, Department of Anthropology, Jahangirnagar University; Ayesha Banu, PhD, Associate Professor, Department of Women and Gender Studies, University of Dhaka and Seuty Sabur, Associate Professor, Department of Economics and Social Sciences, BRAC University. The resource persons covered a wide range of topics, including, Sex, Gender & Sexuality: Social and Cultural issues, Women's Movements in Bangladesh, Sexual Harassment and Violence against Women, Review of Sexual Harassment Measures and Special Provisions for Women, such as Maternity Leave and Child Care Facilities.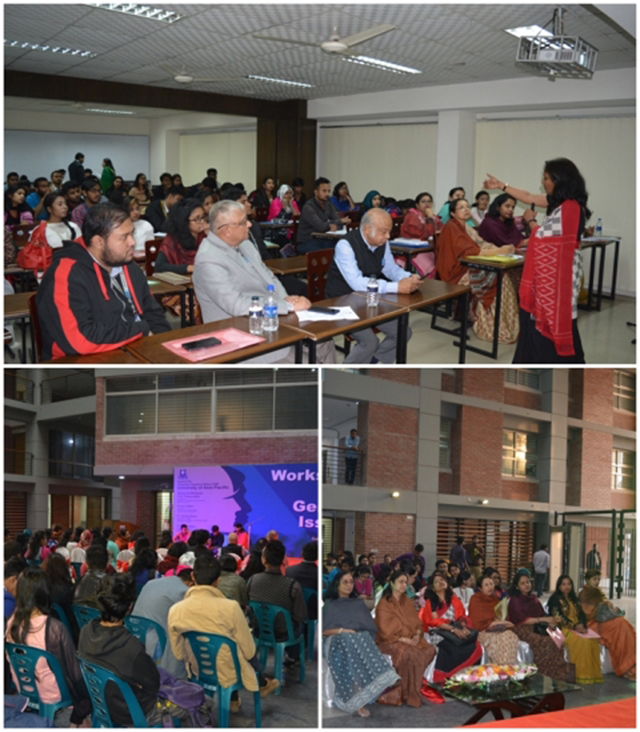 Mr. Qayum Reza Chowdhury, Treasurer of the Board of Trustees, University of Asia Pacific and Prof. Perween Hasan, Vice Chancellor, Central Women's University were present as the Chief Guest and Special Guest respectively.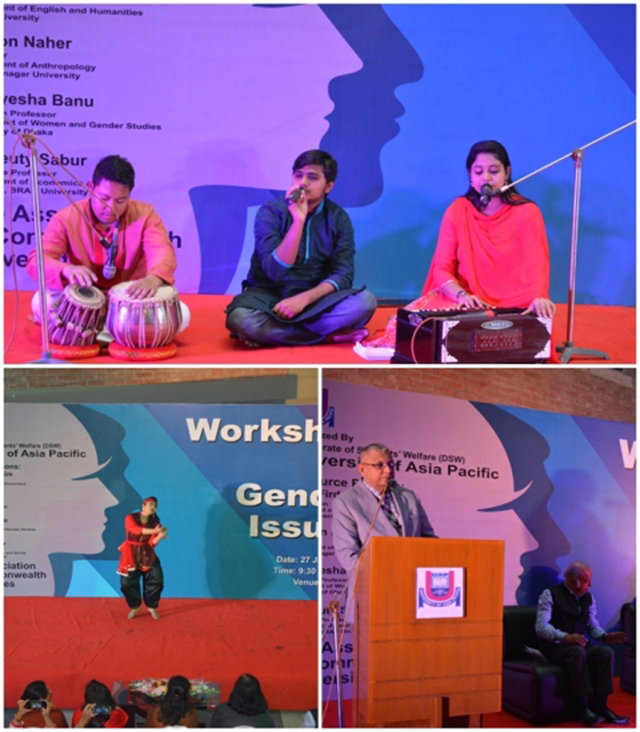 Students and faculty from University of Dhaka, Jahangirnagar University, North South University, BRAC University, East West University, Central Women's University and University of Asia Pacific participated in the workshop with great enthusiasm.
Air Cdre (Retd.) Ishfaq Ilahi Choudhury, Director, DSW, UAP ended the workshop with a vote of thanks.