UAP Film Club organized Film Fest- 2019
On 29 January 2020, UAP Film Club organized UAP Film Fest-Fall 2019 at the UAP Auditorium. National Professor Dr. Jamilur Reza Choudhury, Vice Chancellor, UAP was the chief guest of this event. The programme was also attended by the immediate past Chairperson of the Board of Trustees Mr. Monzoor Ahmed Chowdhury; Member of the Board of Trustees, UAP Mr. Qayum Reza Chowdhury; UAP Pro Vice Chancellor Prof. Dr. M. R. Kabir, and the Director, DSW Air Cdre (Retd.) Ishfaq Ilahi Choudhury.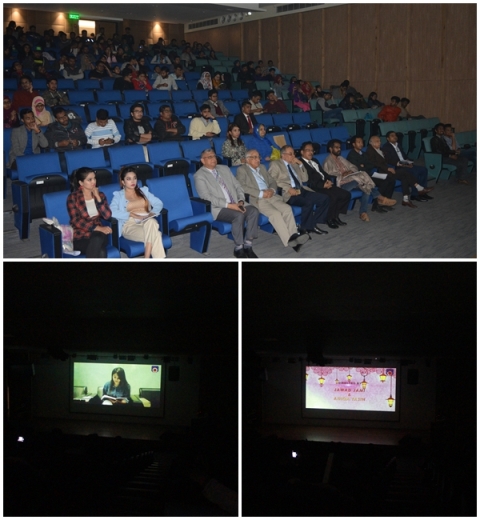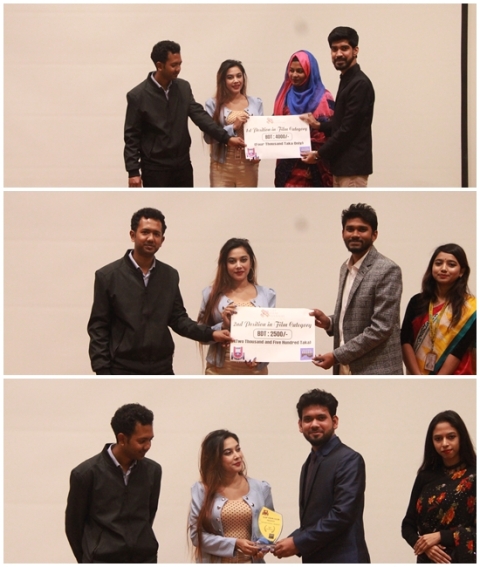 The program had a total of 14 short films and documentaries coming from various departments of UAP. After the documentary show, a short film competition was held. Renowned Screenplay Writer and Director Mr. Ashraful Chanchal and Ms. Najme Jannat, Lecturer, Uttara University attended the competition as adjudicators.
At the end of the program, the club advisor and the guest judges handed over the crests to the winners. Mr. Abdullah Al Farabi, Lecturer, Department of Civil Engineering and Advisor, UAP Film Club ended the programme with a vote of thanks.