UAP organises Farewell Programme for Spring-2019 students
University of Asia Pacific (UAP) organized a farewell programme for the outgoing students of Spring-2019, at UAP Plaza on 28th August, 2019.
National Professor Dr. Jamilur Reza Choudhury, Vice Chancellor, UAP chaired the program while Mr. Monzoor Ahmed Chowdhury, Chairman, Board of Trustees (BoT) addressed the function as Chief Guest.
Professor Dr. M. R. Kabir, Pro Vice Chancellor, UAP and Ariful Haque Shawon, an outgoing student from the Department of Architecture also spoke in the programme.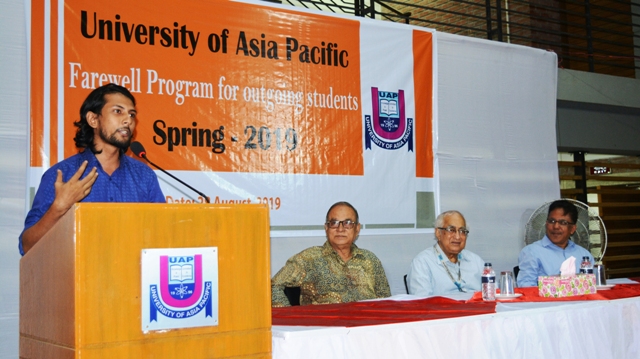 Around 400 students from 8 departments have attended the programme. However, the program was also attended by a number of BOT Members, faculty members, staff and other students.