University of Asia Pacific bids farewell to Spring-2018 students
University of Asia Pacific (UAP) organized a program to bid farewell to the outgoing students of Spring-2018 semester at UAP Plaza on September 11, 2018.
Qayum Reza Chowdhury, Treasurer, Board of Trustees (BOT), addressed the program as Chief Guest. The program was also addressed by Prof. Dr. M. R. Kabir, Acting Vice Chancellor, Alhaj Abdul Malek Mollah and Ishtiaque Ahmed, members, (BOT).
In the program, two outgoing students shared some wonderful memories during their academic years and also thanked to teachers for their guidance, supports and schooling.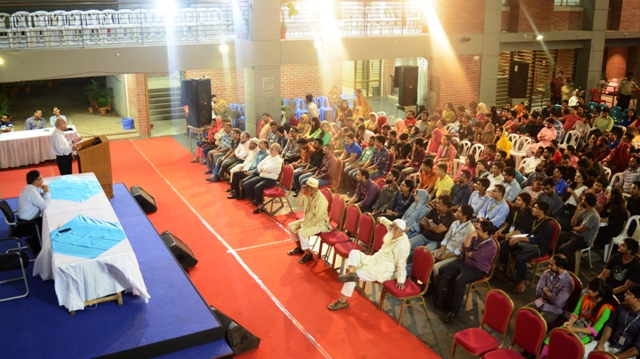 Among others, Air Cdre Ishfaq Ilahi Choudhury, Treasurer, Sarwar R. Chowdhury, Registrar, heads and faculties from different departments were present.