DSW organized a Motivational Lecture by Brigadier General Mirza Baker Sarwar Ahmed (Retd)
On 12 July 2018, Directorate of Students' Welfare (DSW), University of Asia Pacific, organized a two-hour long motivational lecture on "A Journey to a Beautiful Life" conducted by Brigadier General Mirza Baker Sarwar Ahmed, ndc, psc (Retd).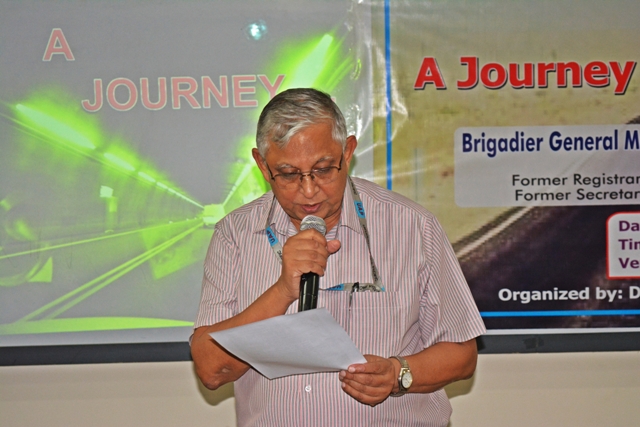 Brig Gen Mirza Baker, former President of ISSB and former Registrar of Bangladesh University of Professionals, shared the story of his life and how from a humble beginning he ended up as a Brigadier in the army. He described the important roles played by his parents, elders, teachers and seniors in shaping his destiny. He conveyed a beautiful message to the students- "You may go to abroad for higher education, but you must return to the great nation, Bangladesh." His speech helped the students to be passionate, hard worker and determined to achieve life's goal.
Air Cdre Ishfaq Ilahi Choudhury (Retd.), Director, DSW, ended the program with a vote of thanks. Among others, Ms. Sisili Rahman, lecturer, DBA and Md. Tarek Khan, Assistant Director, DSW were present.