UAP distributes School Dress among the unprivileged children
On 16 May 2018, UAP Social Awareness Club under the direction of Directorate of Students' Welfare (DSW), and in association with Western Union and Radio Today, distributed school dress among the students of "Dikkhaloy," a school for the underprivileged children in a remote village named Shuhilpur in Brahmanbaria district.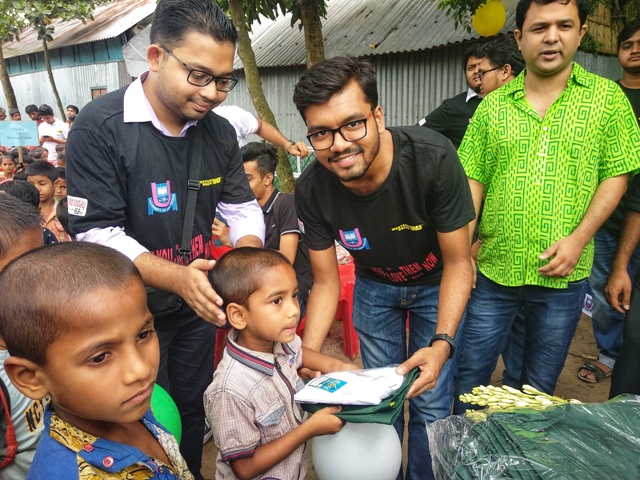 Eleven students of UAP volunteered to make a smile to the unprivileged children under the project titled "From You to Them with Love Right Now", sponsored by Western Union. Recently, three of the team members shared their experience in voluntary works at Radio Today, a leading FM Radio of Dhaka.
A total of 240 (Two hundred and forty) school uniforms were distributed. The student volunteers also erected a fence to protect the kids from an adjacent pond which was considered a great risk for them.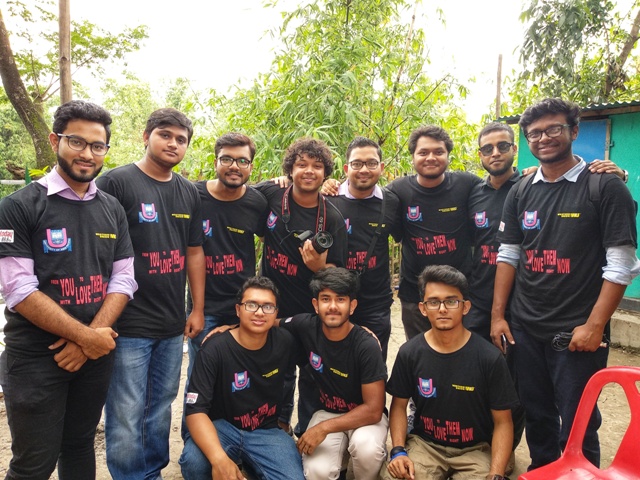 The project was coordinated by Ms. Mahjabeen Gazi, Assistant Professor, Department of Pharmacy and Adviser, Social Awareness Club, and Md. Tarek Khan, Assistant Director, DSW and guided by Air Cdre Ishfaq Ilahi Choudhury (Retd.), Director, DSW, UAP. DSW organizes a number of programmes throughout the year in the areas of personal development, volunteerism, and social responsibilities to raise social awareness among the students.