DSW organised Club Fair, Fall-2018
The Directorate of Students' Welfare (DSW), University of Asia Pacific (UAP) organised a day-long Club Fair, Fall-2018 at UAP Plaza on October 22, 2018. The aim was to attract and encourage newly admitted students to join club activities of their choice and enliven their university life.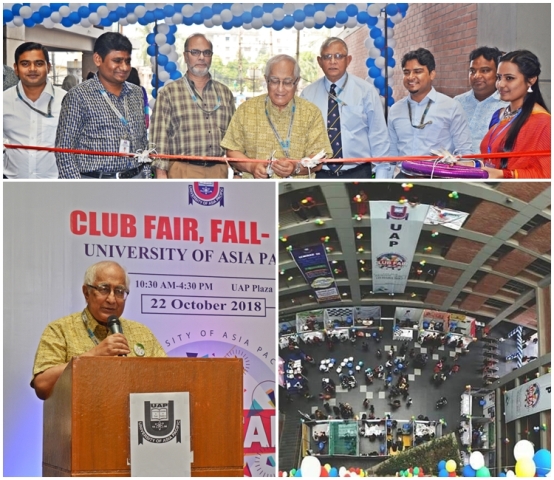 Fifteen central clubs exhibited their accomplishments and activities before the newly admitted students. All the club advisers and their volunteers took keen interest and tastefully decorated their individual stalls.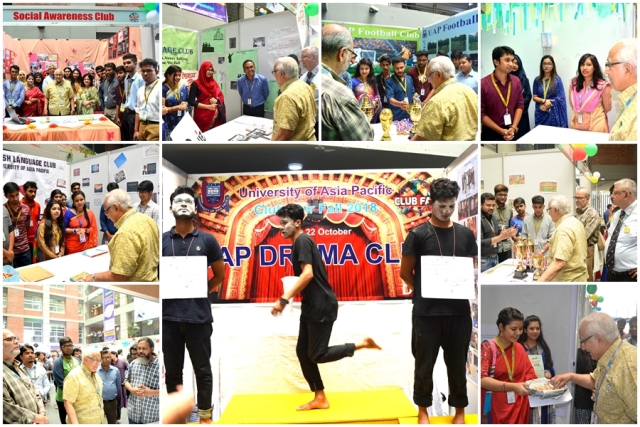 National Professor Dr. Jamilur Reza Choudhury, Vice Chancellor, UAP inaugurated the fair. The Vice Chancellor, in his speech, emphasized on the importance of co-curricular activities and explained how getting involved in club activities would help the students to grow up as a well-rounded citizen. Hundreds of enthusiastic students came to visit and choose the clubs of their interest.
Among others, Air Cdre Ishfaq Ilahi Choudhury, Director, DSW, Heads of different Departments, Mr. Sarwar R. Chowdhury, Registrar, Club Advisers and Faculty Members were present at the fair.