UAP celebrates Happy New year-2016
The University of Asia Pacific (UAP) has celebrated Happy New year 2016 at its City Campus Building on January 04, 2016.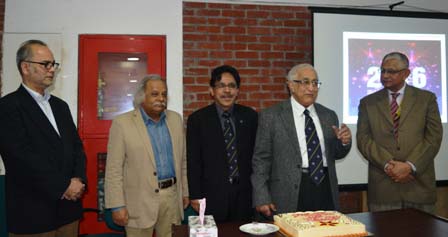 Professor Dr. Jamilur Reza Choudhury, Vice Chancellor, UAP was present as Chief Guest while Professor Dr. M. R. Kabir, Pro VC, Air Commodore Ishfaq Ilahi Choudhury (Retd.), Treasurer, Sarwar R Chowdhury, Registrar and Architect Shamsul Wares, Professor and Dean, Architecture Department were present as Special Guests.