UAP CE SEMINAR by Nishat Tasnim Oyshee
On Thursday (23 November 2017) evening, a seminar on "Through the silts: poem, prayers, and promises for Chuknagar" was held at Civil Engineering Department as part of UAP CE SEMINAR SERIES.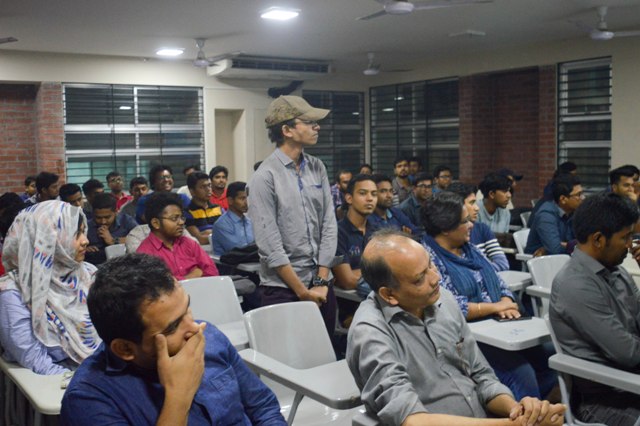 Nishat Tasnim Oyshee, Lecturer at Department of Architecture of UAP presented her graduation work which was based on the genocide that took place in Chuknagar, Khulna at liberation war of 1971. She portrayed the real horrific image of torture that the people of Chuknagar went through during that time period. She proposed an institution to provide today's generation with an opportunity to feel the dreadfulness of mass killing. Finally, in memory of those deceased local people of Chuknagar, she proposed a memorial different from the conventional mausoleum.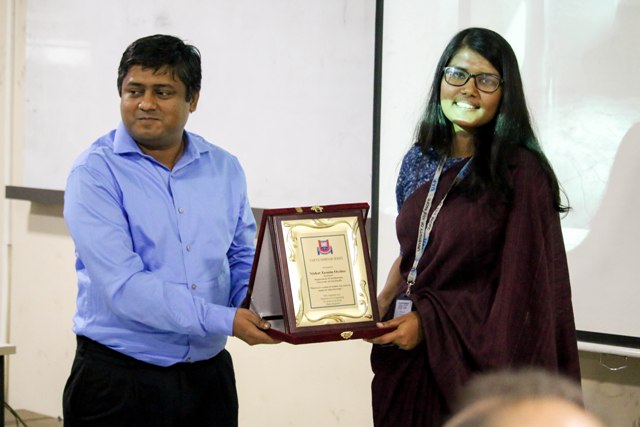 The hour-long lecture ended in a Q&A session. Students got to interact directly and gained insight about their responsibility to preserve such historical place. Several faculties of Civil and Architectural Department attended the seminar.