DSW organized a Workshop on Career Planning and Entrepreneurship
On January 22, 2020, Directorate of Students' Welfare in association with NRB Jobs Ltd. organized a workshop titled "Career Planning and Entrepreneurship" at the UAP Auditorium marking the UAP Career Fair 2020 held on 27-28 January 2020.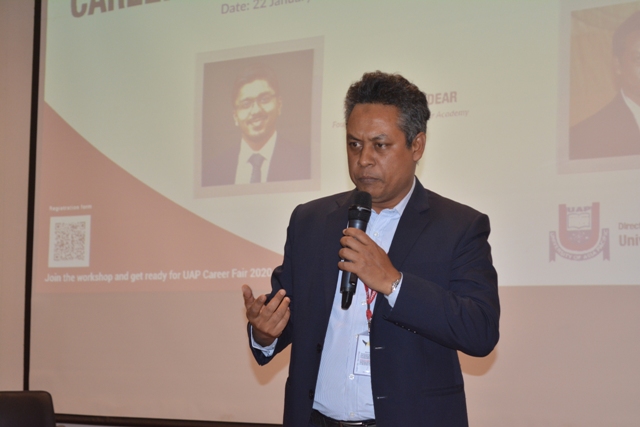 Mr. Kazi Saiful Islam, Head of HR and Administration, Dhaka Ice Cream Industries (Polar), and Mr. Md. Sohan Haidear, Founder and CEO, Smartifier Academy conducted the workshop.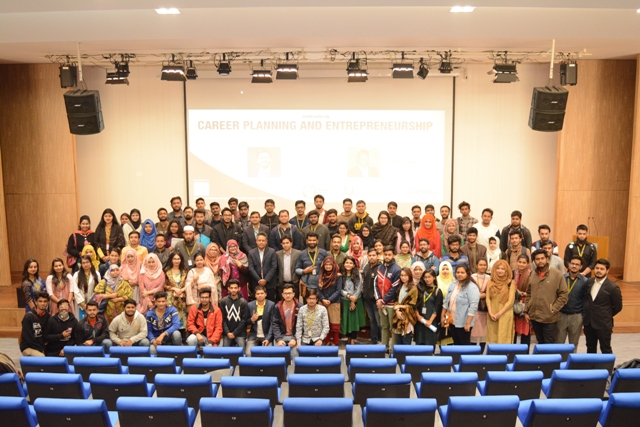 In the workshop, the resource persons emphasized on earning good academic credentials, active involvement in different co-curricular activities both in the university and outside and participating in the soft-skill learning programmes. They also advised the participants to do part-time job or work on creating business ideas in between their study. These initiatives will be beneficial to the undergrad students acquiring experiences for their professional life. The resource persons presented different tools and methods on identifying and choosing the right career path and how to start with your entrepreneurial mind.
A mock interview session was demonstrated to help the participants to prepare themselves for their interview. Around 150 students from different departments participated in the workshop. A Q&A session was held in the end.
Among others, Mr. Polash K. Nath, Assistant Manager, NRB Jobs Ltd was present. Md. Tarek Khan, Assistant Director, DSW ended the workshop with a vote of thanks.