University of Asia Pacific organized Career Fair, 2018
Directorate of Students' Welfare (DSW), University of Asia Pacific (UAP) organized a day- long Career Fair at UAP Plaza on April 26, 2018 to provide career opportunities to graduates and soon-to- be graduate students of UAP.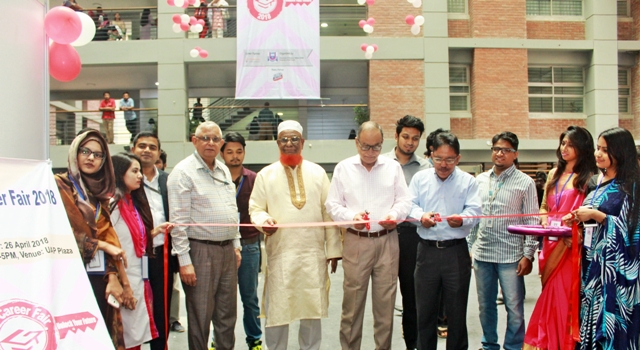 Twenty renowned companies and organizations offered a wide range of career opportunities to UAP students. The fair provided a platform to the students and graduates to meet the hiring managers and submit their CV for a number of career openings. Mr. Monzoor Ahmed Chowdhury, Chairman, BOT and Prof. Dr. M. R. Kabir, Pro Vice Chancellor, UAP jointly inaugurated the fair. Mr. Chowdhury cordially welcomed the companies and thanked them for joining the fair. Prof. Kabir, appreciated the efforts of DSW for organizing the fair and highlighted the objectives of such fair.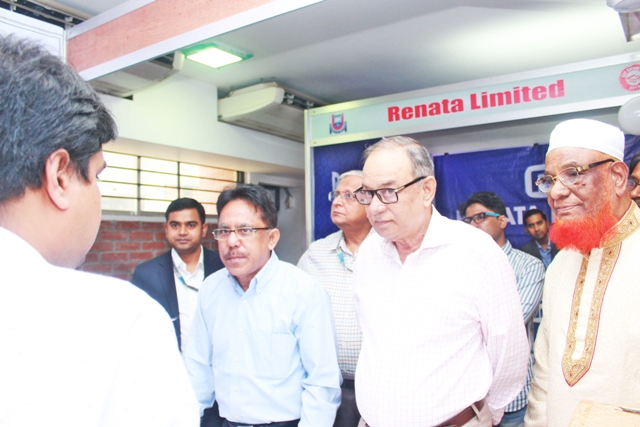 Hundreds of students, soon-to- be graduates, and recent graduates visited the companies, talked to the HR managers on various employment-related issues and submitted their CV for further recruitment procedure.
Among others, Dr. M. Alauddin, Senior Vice Chairman, BOT, Al-haj Abdul Malek Mollah, Member, BOT, Heads of different departments, Air Cdre (Retd.) Ishfaq Ilahi Choudhury, Director, DSW, Mr. Sarwar R Chowdhury, Registrar, faculty members and UAP were present at the fair. Md. Tarek Khan, Assistant Director, DSW was overall in-charge of the fair.