Social Awareness Club organized a Blood Donation Camp
UAP Social Awareness Club arranged a voluntary Blood Donation Camp in collaboration with the Quantum Foundation on November 20, 2019 at UAP Plaza. The camp started at 10 am in the morning and continued till 4 pm. Students from different departments attended voluntarily in the campaign.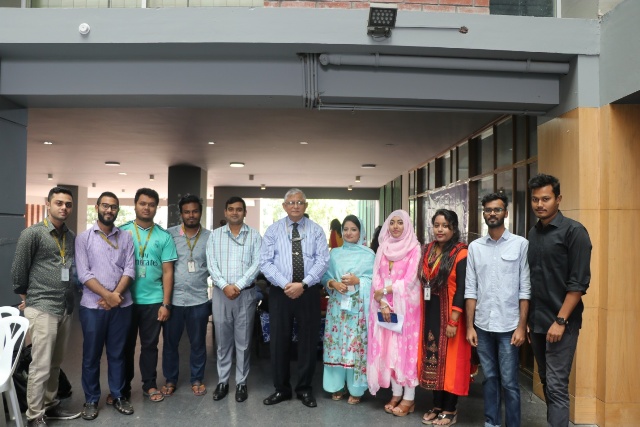 Air Cdre (Retd.) Ishfaq Ilahi Choudhury, Director, DSW, faculty memebrs and members of the club were present during the blood donation camp. 26 donors were screened for Hepatitis B, Hepatitis C, Syphilis, AIDS and Malaria at free of cost. They were also given a donor card from Quantum Foundation. Ms. Mahjabeen Gazi, Assistant Prof., Deparment of Pharmacy and Adviser, Social Awareness Club organized the programme along with with the members of the club.