Workshop on Mobile Game Idea Generation
A workshop on mobile game idea generation was held at the Department of Business Administration (DBA) of the University of Asia Pacific (UAP) on October 04, 2016.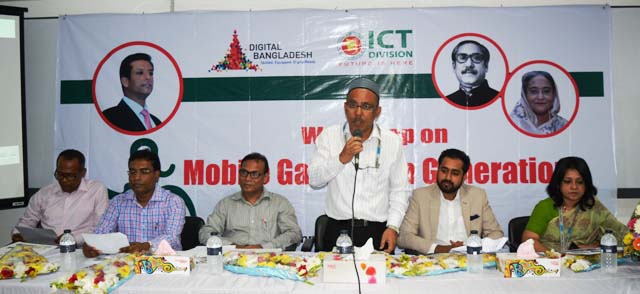 The main objective of the workshop is to facilitate students to learn mobile games and make them competitive to represent country in the arena of world market.
Information and Communication Technology (ICT) Division, GoB organized the workshop. Professor Dr. M. R. Kabir, Pro Vice chancellor, UAP addressed the session as Chief Guest.
The program included inaugural session, workshop on Game Idea Generation, Documentation and Presentation.
Mr. Md. Shah Alam, Joint Secretary, ICT, MR. Nabir Uddin, Program Director and Senior System Analyst, ICT, spoke out at the program. Dr. Bilkis Ferdousi, Head, CSE, UAP chaired the workshop.