UAP Students attend TIJ Youth Forum on Rule of Law and Justice in Thailand
Thailand Institute of Justice co-organized "AsianSIL Inter-sessional Regional Conference 2015" with Ministry of Justice, Thailand and Asian Society of International Law with the theme "The Rule of Law and Development Nexus: A New Deal for Asia? on 4 – 5 June, 2015 .
The Rule of Law and Development Nexus: A New Deal for Asia? conference aims to support Thailand's continuous effort to mainstream the rule of law, justice and security in the Post 2015 Development Agenda, to expand the Asia and Pacific regional network of law professionals and bring together the United Nations into the AsianSIL network to discuss rule of law and sustainable development with an emphasis on the 2015 integration of the ASEAN Nations to the "ASEAN Community"
Her Royal Highness Princess Bajrakitiyabha Mahidol, Chair of the Special Advisory Board to the Thailand Institute of Justice, gave a keynote speech at the opening ceremony.
TIJ Youth Forum -- a forum TIJ organized concurrently to provide the opportunity for 60 university students in Asia to share opinions and discuss their roles in the issues of the rule of law, public policy, justice and development in the global level as well as to build among them network of young leaders within the region-- also participated in this meeting.
Five students of the Department of Law and Human Rights (L&HR) of the University of Asia Pacific (UAP) have been selected amongst all the private and public universities of Bangladesh.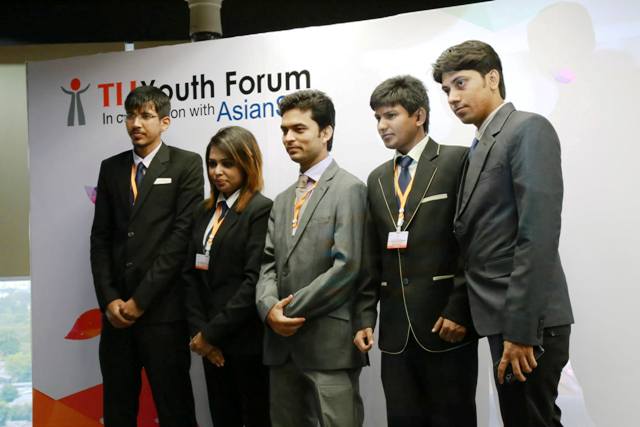 Final day of the conference few policy has been proposed to establish sustainable development through the principle of rule of law and the students of L&HR of the UAP has proposed an idea to create public awareness in same way that they are working in the name of Social Awareness Club, Department of Law and Human Rights, UAP. They recognize UAP as model and create some chapters in different Universities. As a Co-ordinator of Youth for Human Rights International, University of Asia Pacific Chapter Mr. Abdullah Al Noman, Lecturer, Department of Law and Human Rights, University of Asia Pacific through his direct assistance, the participation of the students of UAP has insured very promptly.