UAP Cultural Club participated in the Star Melodies at The Daily Star
UAP Cultural Club participated in the Star Melodies "Kotha O Shurer Omor Juti"- the harmonious combination of classic lyrics and tunes on 27 November 2018 at The Daily Star Office. Ms. Sadya Afreen Mallick, Chief, Culture Initiatives, The Daily Star, hosted the programme, while Mr. Mahfuz Anam, Editor and Publisher, The Daily Star greeted the houseful audience with a welcome speech.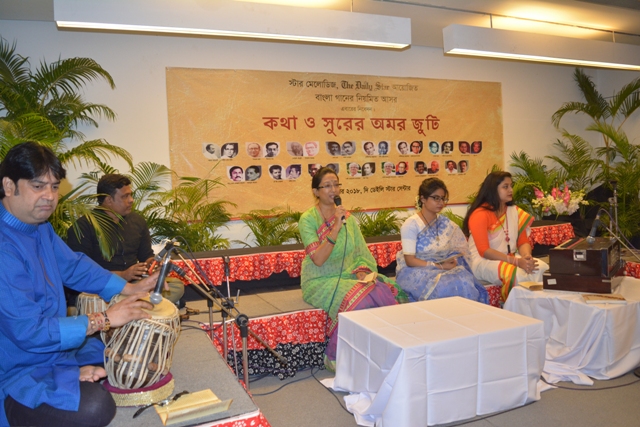 Ms. Layeqa Bashir, Assistant Professor, Basic Sciences and Humanities and Adviser, UAP Cultural Club, led a 3-member team from University of Asia Pacific (UAP). They started the musical event with a number of old songs that had now become classic. Veteran artists Rafiqul Alam and Iffat Ara Nargis mesmerized the audience with their numbers. Renowned lyricist K G Mostofa graced the stage to say a few words about his journey as a young poet to becoming one of the most prominent lyricists of Bangla music. Other artistes who performed at the programme include Haimanti Rakshit, Samarjit Roy and more.
The programme was attended by Mr. Anhar Ahmed Chowdhury, Member, Board of Trustees, UAP; Air Cdre (Retd.) Ishfaq Ilahi Choudhury, Treasurer and Director, Directorate of Students' Welfare; Mr. Sarwar Razzaq Chowdhury, Registrar, and a good number of faculty members and students of the university.