IEERD organized a workshop on "Scientific writing and communications techniques"
On 15th January 2020, Institute of Energy, Environment, Research and Development (IEERD), UAP organized a workshop titled "Scientific writing and communications techniques for early career academicians and researchers". The workshop was conducted by Dr. Sharif A. Mukul, University of the Sunshine Coast (Australia) and Florida International University (USA). The workshop was attended by Prof. Dr. M. R. Kabir (Pro Vice Chancellor) and Dr. Mohammed Alauddin (Member, BOT). 17 faculty members and 5 postgraduate students of UAP attended this workshop.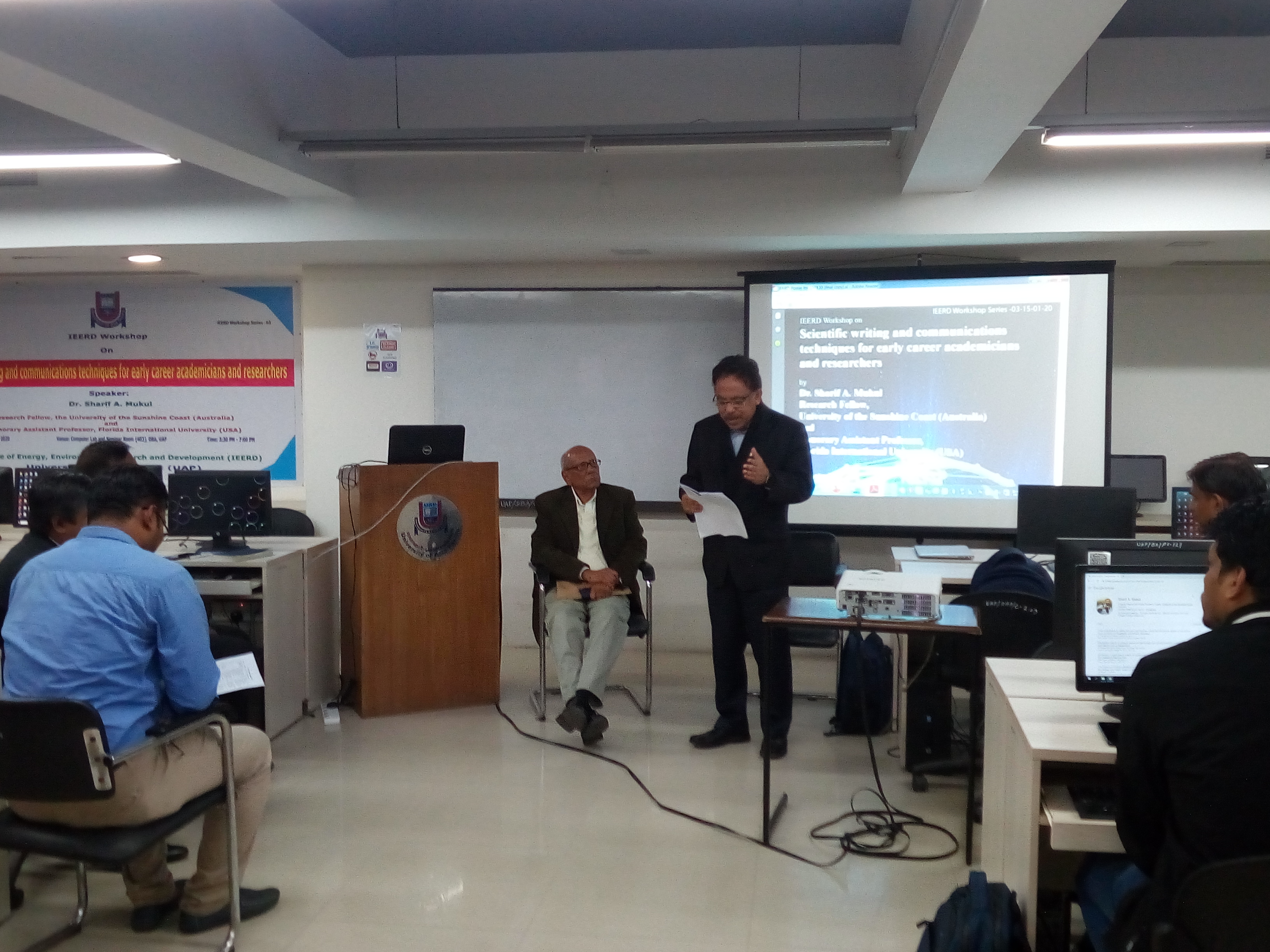 Dr. Sharif A. Mukul explained the importance of scientific writing and communications techniques that are essential for publishing research articles in the useful, potential journals and valid journals and for choosing the best foreign institutions to pursue higher studies.
With hands on training, this three hours and thirty minutes long workshop helps the participants to improve their skills in:
• Developing profile for a scientific/academic career
• Scientific writing, publications and presentations
• Finding a suitable institution and supervisor/professor for higher studies
Among others, Professor Shahriyar Anam, Md. Asaduzzaman (Head, Department of Law and Human Rights) and Professor Dr. Muhammad Mizanur Rahaman, Director, IEERD were present in this workshop.