UAP Civil Engineering Department organizes "Riverside Cleaning Program" at Shitalakhya Riverside
The Department of Civil Engineering (CE) of UAP organized a one daylong event on 02 January 2016 on "Riverside Cleaning Program" as part of the activities of Environmental and Disaster Management Club of the Department and also in relation to their coursework on "Solid Waste Management".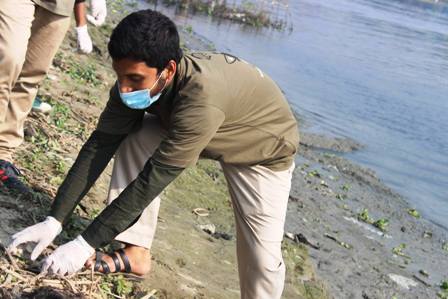 This program was jointly organized with WaterAid Bangladesh and CE, UAP. The students have chosen a specific stretch along the side of Shitalakhya river to carry out some cleaning activities to encourage participation and raise awareness.
Earlier, Professor Dr. M. R. Kabir, Pro Vice Chancellor, UAP was present in a cleaning program in Dhanmondi area in order to motivate people to keep the city clean.