Qayum Reza Chowdhury receives 'Asia Education Leadership Award-2016'
Mr. Qayum Reza Chowdhury, Chairman, Board of Trustees, UAP received the 'Asia Education Leadership Award-2016' on 5th August, 2016 at Pan Pacific Marina Square, Singapore.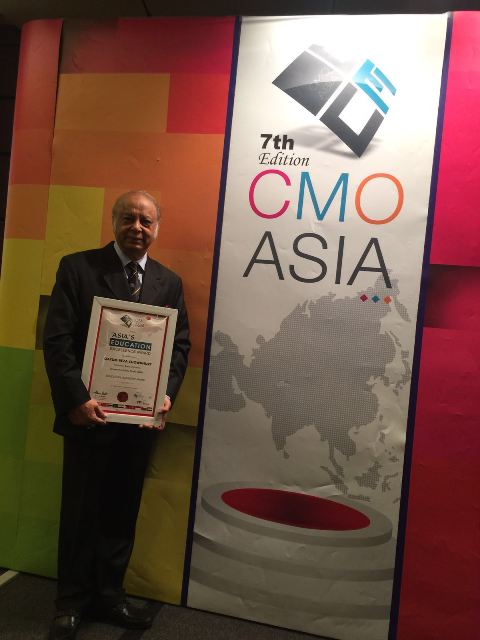 The award is presented by the World Education Congress, CMO Asia with CMO Council as its Strategic Partner and Stars of the Industry Group as a research partner.
It may be mentioned that Mr. Chowdhury is the first person from the private sector who had been nominated for this prestigious leadership award. He has got this award for surpassing several levels of excellence and set an example of being a role model and exemplary Leadership, building various Institutions through Leadership, Innovation, Academic and Industry Interface and a supreme objective of building future Leaders.
Among others, UAP Vice Chancellor Professor Dr. Jamilur Reza Choudhury, Pro VC Professor Dr. M. R. Kabir and Registrar Dr. Md. Abdul Mazid, BOT Secretary Abu Zubier and faculties heads were also participated in the event.