UAP Celebrates Pohela Boishakh 1426
UAP celebrated Pohela Boishakh 1426 on 14th April, 2019 organized by UAP Cultural Club. The day-long programme was started with 'Mangal Shobhajatra' in the morning led by the Director, DSW Air Cdre (Retd.) Ishfaq Ilahi Choudhury. This colorful rally was followed by a cultural show where the students performed songs, dances, recitation and a short drama. A 'Boishakhi Mela', was also arranged at East Plaza where the students displayed and sold a variety of Bengali traditional products.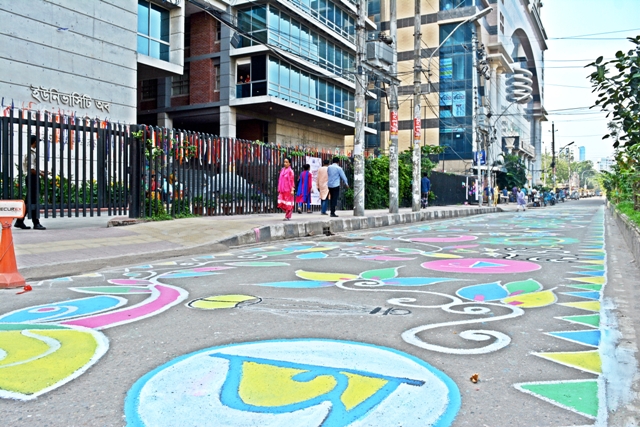 The cultural show and the Boishakhi Mela were jointly inaugurated by the Chairman of Board of Trustees (BOT) of UAP Mr. Monzoor Ahmed Chowdhury and the Vice Chancellor of UAP National Professor Dr. Jamilur Reza Choudhury.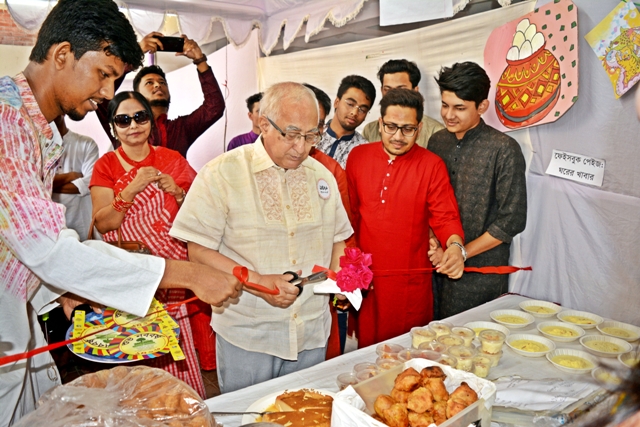 Another cultural show, mainly based on folk songs, also took place in the afternoon. The campus was colorfully decorated by the students of UAP where traditional Bangladesh was brilliantly depicted. They also painted 'Alpana' in in front of the university.
Among others, Mr. Anhar Ahmed Chowdhury, Member, BOT; Prof. Dr. M.R. Kabir, Pro Vice Chancellor; heads of different departments, faculty members, officials and hundreds of enthusiastic students were present in the mela.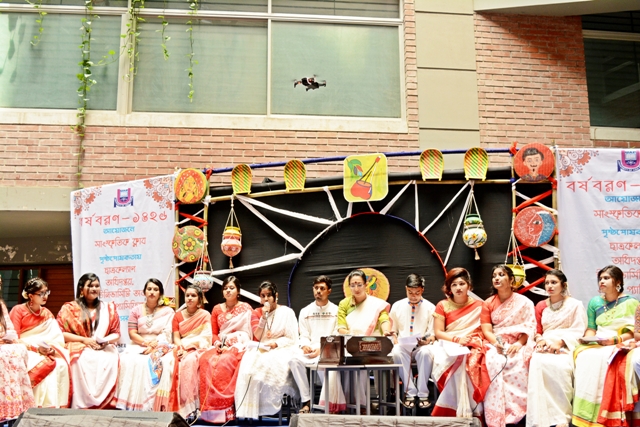 Ms. Layeqa Bashir, Assistant Professor, BS&H and Adviser, UAP Cultural Club and Mr. Md. Abdur Rahim, Assistant Professor, L&HR, UAP coordinated the whole programme.
The programme was supported by the Directorate of Students' Welfare (DSW), UAP and sponsored by Structural Engineers Ltd. (SEL) and Seven Rings Cement.