Pitha Utshab at UAP Law Department
The Law and Human Rights (L&HR) department of the University of Asia Pacific (UAP) organized a "Pitha Utshab" on Tuesday, January 23, 2016. The event has provided the students with a platform to interact with each other and to experience Bengali culture. Students of the departments brought homemade pithas in the utshab.
Air Commodore Ishfaq Ilahi Choudhury (Retd.), Treasurer, UAP inaugurated the event while Professor Dr. M. R. Kabir, Pro Vice Chancellor, UAP was present as special guest and inspired such extracurricular activities of the department.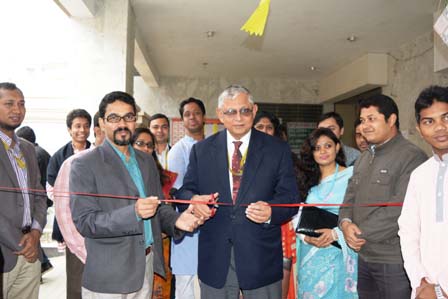 Around 50 types of delicious pithas were displayed in the uthsob that was included bhapa pitha, patisapta, dudh puli, chitoi pitha, chocolate cake, custard cake, jhal pitha, shahi tukra, payesh etc. Every student of the department was dressed in traditional clothes; ladies in sarees and the men in panjabis. The popular Bangla songs added more delight to the enthusiasm of the pitha utshob.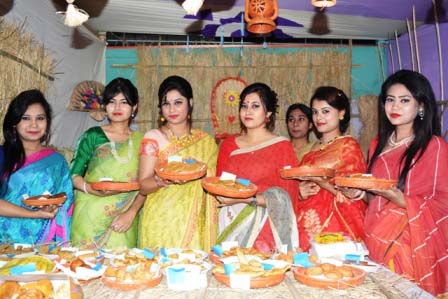 Dr. A. N. M Atahar Ali, Head, L&HR along with others teachers, students and visitors were present the function.