EEE Faculty and student participates National Science Fair-2016
The National Power and Energy Week-2016 (The 'JatiyaBidyut Saptaha-2016') was held from December 7-10, 2016 in International Convention City of Bashundhara, Dhaka.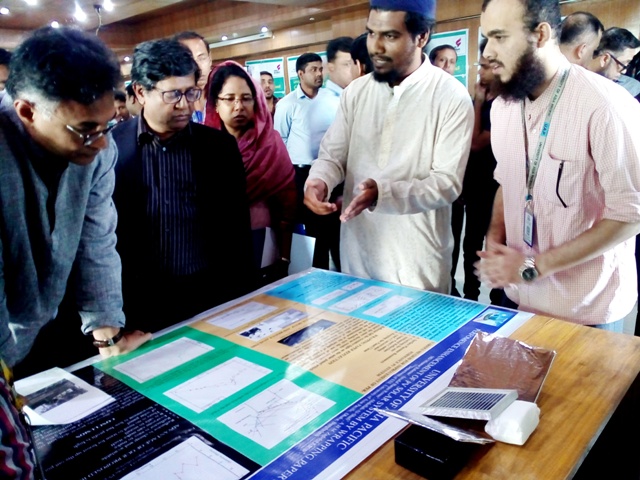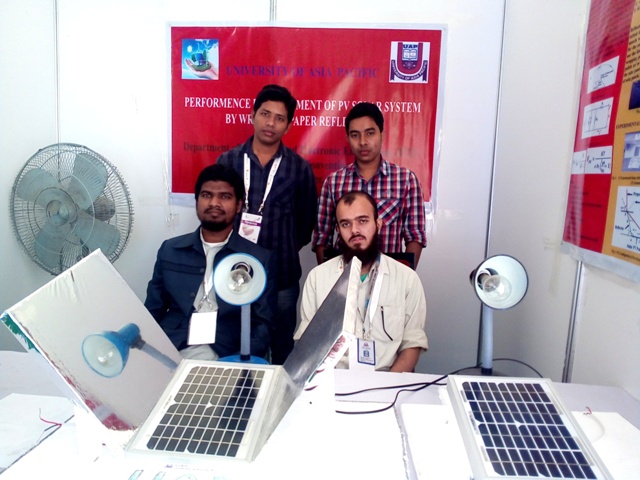 Prime Minister Sheikh Hasina, inaugurated the program as chief guest. The theme of this year's 'Power and Energy Week' is 'Odomya Bangladesh' or Indomitable Bangladesh. For the purpose of participating in this very big event of science fair, concerned faculties and students of different universities and institutions across the country submitted their project to Bangladesh Power Development Board (BPDB).
Department of EEE,UAP submitted a project in the title "Performance enhancement of solar system by wrapping paper reflection" of "Inter University Innovation Competition-2016". In the initial phase of screening of 70submissions, based on merit and quality of innovation only 20 projects were selected and called for presentation where our project was in the short list.In the second phase successful candidates staged their presentations andafter the final round through avery stiff and intense competition 10-top notch projects were selected and finalized for this science fair and Alhamdulillah, it's a matter of great felicity and great moment of proud to inform you that our project secured a place out of that 10 best selections. And without any doubt, it's indeeda great achievements and inspiration for our students and a great pride for our university. To make this project and fair successful, a team of 4 members were consisted byMr. Md. Abdullah al Mahmud , Lecturer,Md. Mehedi Hasan (4th Year /1st semester) , Md. Minhazul Islam (4th Year /1st semester) Mr. Mizanur Rahman, Ex-UAP student, EEE and supervised byMr. A.H.M. Zadidul karim, Associate Professor, Mr. Md. Masum Howlader, Assistant Professor.