9th National Annual Quality Convention on Education held at UAP
Bangladesh Society for Total Quality Management (BSTQM) and University of Asia Pacific (UAP) jointly organized the 9th National Annual Quality Convention on Education (NAQCE) on October 15, 2016 at UAP Plaza, Green Road, Dhaka.
Professor Dr. Abdul Matin Patwari, Professor Emeritus, Former Vice Chancellor, UAP & BUET was the Chief Guest of inaugural session and Professor Dr. M. R. Kabir, Convener of 9th NAQCE welcomed all students, teachers, delegates and invited guests in the convention. The theme of the 9th NAQCE was " Student Quality Control Circle (SQCC) for Developing Total Quality Person". Around 600 students, teachers and professionals from different institutions across the country jointed the convention.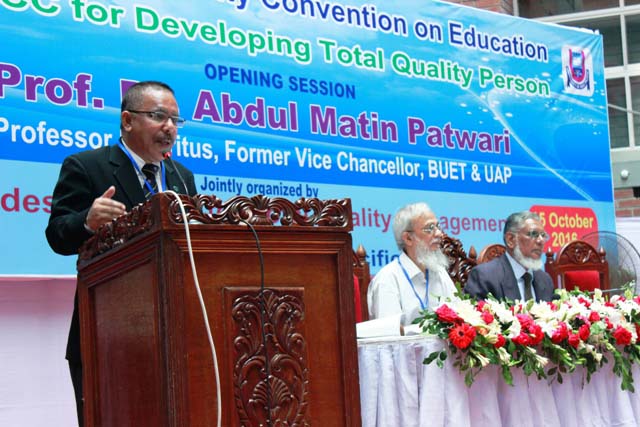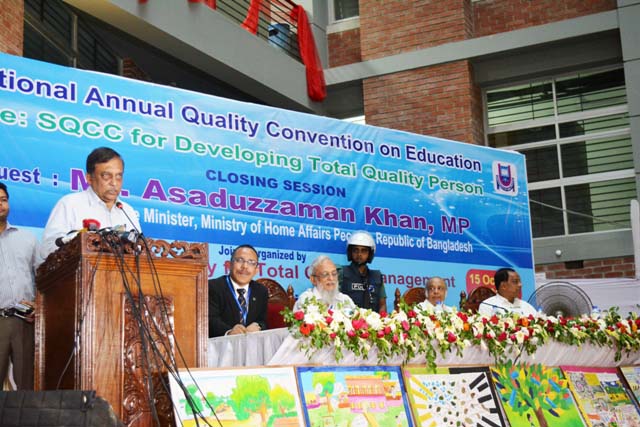 Mr. Asaduzzaman Khan, MP, Minister, Ministry of Home Affairs was the Chief Guest for the closing session and distributed prizes among the winners while Mr. Qayum Reza Chowdhury, Chairman, Board of Trustees, UAP, Mr. A M M Khairul Bashar, President, BSTQM and Professor Dr. M. R. Kabir, Pro VC, UAP were present.
In his speech, Mr. Asaduzzaman Khan said, "quality education means that students learn to implement what they read in the text books by having a clear concept and understanding of the subject".
The convention included presentation of 42 SQCC, TWIT, papers on quality and other colorful poster and slogan, collage, debate and poem competition. Members of SQCC from their groups to identify problems in their institutions leading solution for implementation and follow up action.