National IT Competition for Youth with Disabilities at UAP
The daylong National IT Competition for Youth with Disabilities was held at UAP Plaza on May 06, 2017. The competition was jointly organised for the second time by Bangladesh Computer Council (BCC) with the help of Centre for Services and Information on Disability (CSID) and UAP.
Professor Dr. Jamilur Reza Choudhury, Vice Chancellor, UAP presided the closing and prize giving ceremony while Mr. Harun-Or-Rashid, Additional Secretary, ICT Division, Mr. Shapon Kumar Sarkar, Executive Director, BCC, Mr. Qayum Reza Chowdhury, Chairman, BOT, UAP, Mr. Khandakar Zahurul Alam, Executive Director, CSID and Mr. Aloke Kumar Saha, Head, CSE, UAP addressed the program, among others.
A total of 81 differently-abled youths, aged between 13 and 19, took part in the competition this year in four categories. Twelve of them became winners and received Tk 30,000 and a smart phone each. The categories were: Visual Impairment, Physical Impairment, Speech and Hearing Impairment, and Neuro and Development Disabilities (Autistic or Autism). All contestants participating in the competition worked on Microsoft Word, Excel, PowerPoint and Internet.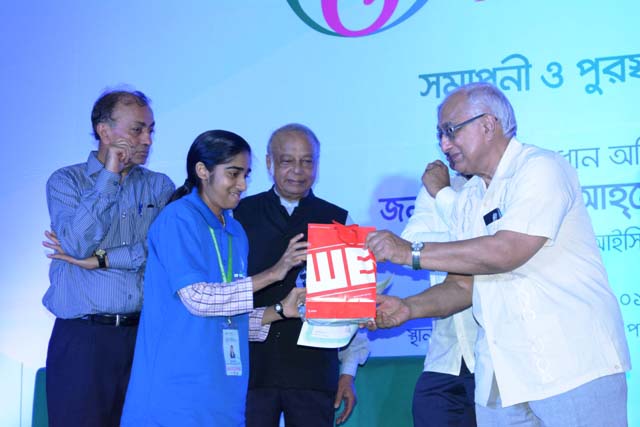 Earlier, Professor Dr. M. R. Kabir, Pro Vice Chancellor, UAP presided the inaugural session while Md. Enamul Kabir, Director, BCC delivered welcome speech.