Workshop on "ITEE Pre-Mock Test" held at UAP
The Career Development Club (CDC) of Dept. of Computer Science and Engineering (CSE) of University of Asia Pacific (UAP), JICA and KJS Company, Japan have jointly arranged a workshop on "Information Technology Engineers Examination Pre-Mock-Test" held at UAP City Campus on September19, 2017.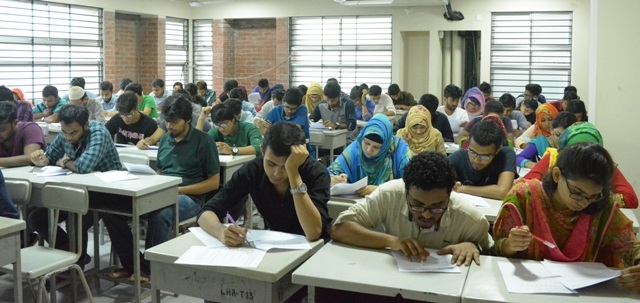 Professor Dr. Jamilur Reza Choudhury, Vice Chancellor, UAP has addressed the program as Chief Guest. Prof. Ito Kenichi, Miyazaki University, Prof. Shiraishi Fumie, Miyazaki University, Mr. Ota-san (JICA Dhaka office) and Mr. Ahmed Sarowar, Operational Manager, Bangladesh Computer Council (BCC) were present at the workshop as special guests. All the full time faculty members of Dept. of CSE were present at the workshop.
The ITEE Exam will help the CSE students' to make their bright career either in our country or in Japanese IT companies.