Student Project Exhibition of UAP Architecture for Fall 2014
A two-day Project Exhibition for Fall 2014 was held at the Architecture Department of University of Asia Pacific (UAP) on Friday and Saturday, May 10-11, 2015.
UAP Design Club organized the Project Exhibition in participating of all Semesters students of Architecture department.
Eminent Educationist Professor Dr. Jamilur Reza Choudhury, Vice Chancellor, UAP inaugurated the Exhibition as Chief Guest.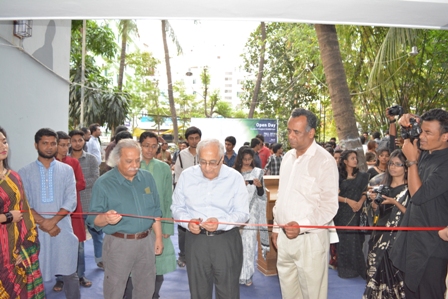 Speaking on the occasion, UAP VC said the exhibition would inspire the students to know the Architectural activities of the Department. VC asked to organize such Exhibition program in future regularly.
The Project Exhibition was included Lecture Series and Documentary Show. Architect Tanzim Hasan Salim of DWG, Rashed Hasan Chowdhury of DEHSAR Works, Mohammed Emran Hossain of Project BD Architects and Professor Shamsul Wares, Dean of Architecture Department presented Lecture Series on different topics in the program.