Debating and Public speaking Club organized a Regional friendly debate
On 27 September 2020, UAP Debating & Public Speaking Club (DPSC) organized an online regional friendly debate competition titled "My District is the Best".
Mr. Lokman Hussain, Assistant Professor, L&HR, UAP and Adviser, DPSC, directed the event while Shahrian Islam Shovon, Member of DPSC, presided over the event.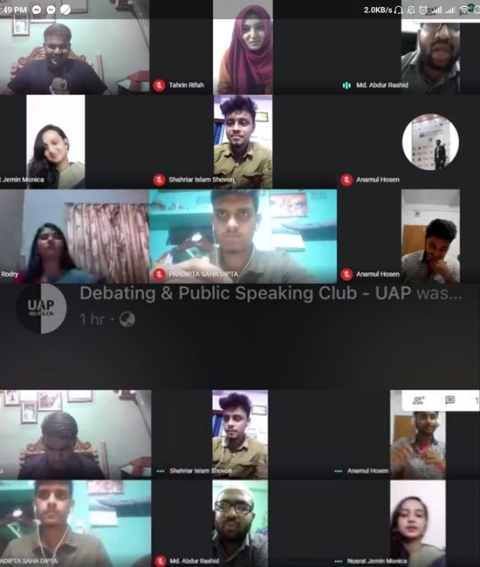 Six debaters from the different district participated in the debate. Each debater presented many data and arguments on their speeches to prove that his/her district was the best. This debate was interesting and enjoyable where every debater presented the logic using their regional language.
Students from all departments attended the event and expressed their opinions and comments through the comment box. At the end of the event, Fouzia Fariba, Joint-Secretary of DPSC, declared all the debaters as joint winners in the closing speech.
Among others, Md. Tarek Khan, AD, DSW attended the program.