Civil Engineering Festival at UAP
A daylong festival was held at the Civil Engineering (CE) department of University of Asia Pacific (UAP) on Saturday, January 31, 2015.
UAP Vice Chancellor Professor Jamilur Reza Choudhury inaugurated the festival as chief guest while Pro VC Professor M. R. Kabir addressed the program as special guest.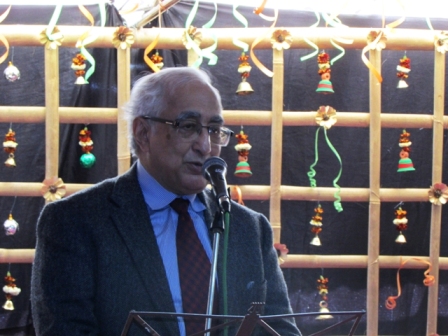 "In order to be a successful Engineer, you have to develop skills in co-curriculum activities along with regular studies. Music, art all these will be in a successful Engineer, VC Professor Jamilur Reza Choudhury said while he was addressing the function.
In the festival, five different clubs including Environmental club, Cultural club, Art and Photography club, Mathe club and Film club of CE department were took part with their own projects.
In the short film section, short films were shown the program.
Later, VC Professor Jamilur Reza Choudhury and Pro VC M. R. kabir along with faculties and students visited the stalls and seen the projects of five clubs.