DSW organized an exclusive career grooming workshop for UAP students
On 29-30 November 2019, DSW organized a two-day long career grooming workshop for UAP Graduates at UAP Auditorium. This high-end exclusive programme was conducted by international training organization named Workplace Skills Development Academy New Zealand along with 14 resource persons who are corporate leaders of respective domains.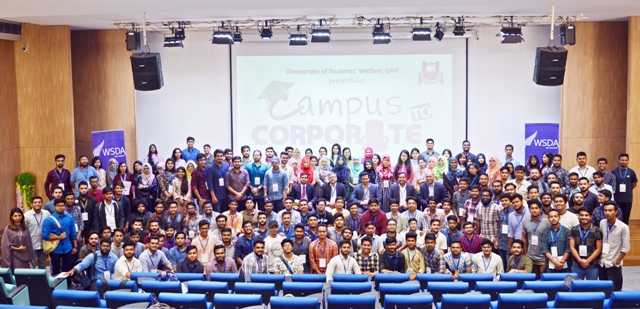 Director, DSW Air Cdre (Retd.) Ishfaq Ilahi Choudhury was the Chief Guest in the opening ceremony while Mr. Ahmed Bari, Vice-President & Lead Trainer, WSDA New Zealand and Md. Tarek Khan, Assistant Director, DSW were present. They motivated the participants to focus on the resource persons' presentations, and ask where they want clarification, and get engaged in all the sessions.
In the 1st session, Mr. Bari talked on Emotional intelligence: why it's important for success! Mr. Sazzad Hassan, Trainer, WSDA New Zealand, demonstrated the art of greetings and self-introduction to the participants.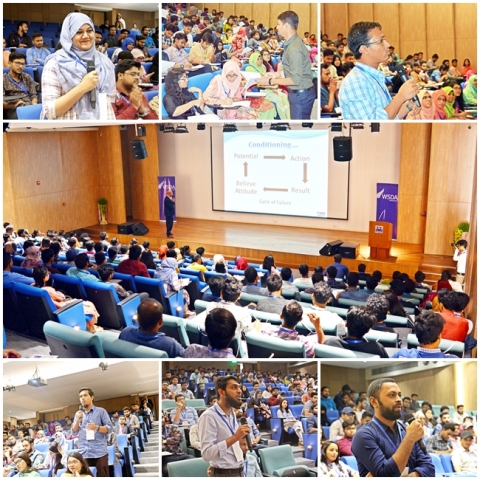 In a panel discussion on career planning, Mr. Saalim Siddiqui, Director, Sharp Securities Ltd.; Mr. Mohammad Abdullah Saif, Director, The Structural Engineers Ltd.; and Ms. Jinat Rehana, GM, Excellent Corporation discussed on different basics of planning career with stretching on soft-skill development through co-curricular activities, part-time job experience, internship and so on. They also shared their life stories to inspire the participants on smart thinking, proper planning, and execution of those planning.
Mr. Eng. Arifur Rahman, CEO, Assurance Development Limited, Mr. Muhammad Kafis, Head of Operation, NCC Bank Ltd. discussed on Corporate Networking with a focus on salary vs. workload in the 2nd plenary session. Mr. Kazi Shah Muzakker Hoque, Director, Shah Group and Ms. Sufia Akter, FVP, Corporate Banking, The City Bank Ltd. talked on the required skills which are wanted by the employers. Mr. M M Ferdous, Group HR Head, Golden harvest and Mr. Ziaul Karim, Head of HR, New Zealand Dairy Products BD Ltd. showed them the ways to get ready for the corporate world.
In the closing ceremony, Md. Khurshed Alam, DMD, NRB Bank Limited was the chief guest while Dr. Mohammad Tareque Aziz, Head, DBA, UAP was present as the special guest.
From the art of greeting, self-introduction, CV writing, Interview related guidelines to the value of time, emotional intelligence, corporate networking, this workshops covered many required elements for the job market. 180 registered students of UAP participated in this two-day long workshop. This programme was based on a formal contract between UAP and WSDA New Zealand who will carry out two more day-long classroom-based workshops for all the registered participants. The certificate giving ceremony will be held each day at the end of the workshop