UAP CE SEMINAR by DR. KAUSER JAHAN
On Wednesday (29 November 2017) evening, a seminar on "Integrating Humanities with Engineering Fundamentals" was held at Civil Engineering Department as part of UAP CE SEMINAR SERIES.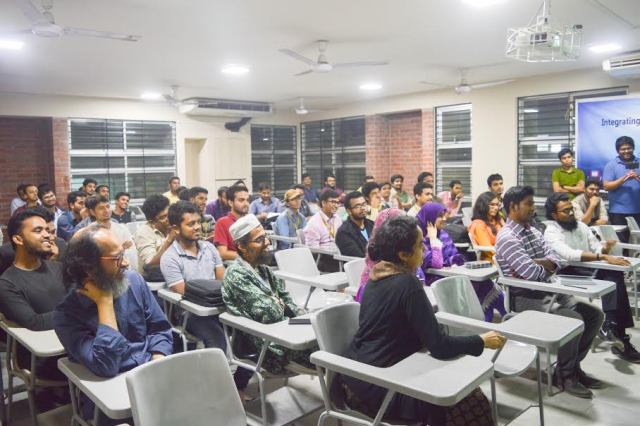 Dr. Kauser Jahan, Professor and Head, Department of Civil and Environmental Engineering, Rowan University, New Jersey, USA was the guest speaker. She discussed the impact of engineering projects on society and emphasized on the value of humanities to engineering students. She also presented a brief outline of a curriculum, funded by National Science Foundation (NSF), which is designed to teach students crucial engineering technical skills as well as to develop empathy and compassion among students.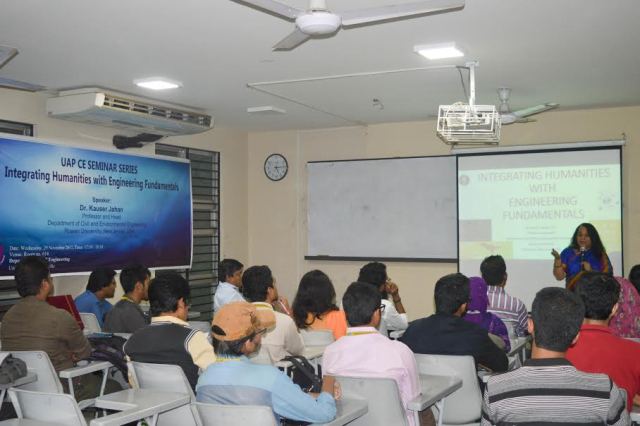 The hour-long lecture ended in a Q&A session. Several faculties of Civil Engineering Department attended the seminar.