UAP CE SEMINAR SERIES by Mokarrom Hye
On Thursday (21 December) evening, a seminar on "Bridge Load Capacity Ratings" was held at Civil Engineering Department as part of UAP CE SEMINAR SERIES collaborated by Bangladesh group of IABSE.
Mr. Mokarrom Hye, Senior Bridge Engineer, Bridge Management Section, Arizona Department of Transportation (ADOT), Arizona, USA, was the guest speaker.
His presentation provided a short outline of LFR method and LRFR method. He emphasized the importance of bridge load capacity ratings, which is being used in the USA, for the purpose of bridge maintenance with the changing condition of bridges.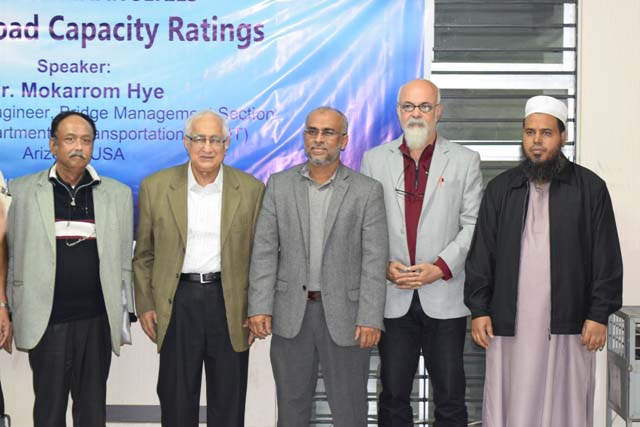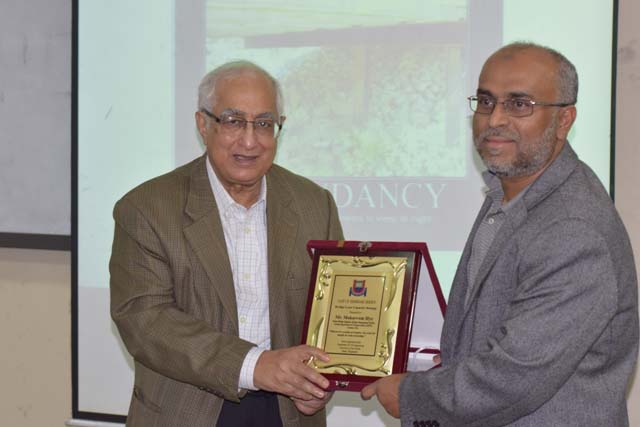 The hour-long presentation ended in a Q&A session. Several faculties of Civil Engineering Department and several members of professional bodies attended the seminar.