"Brain_Fest 2" at the Department of Pharmacy
Department of pharmacy organized the grand finale of Intra-departmental quiz competition "Brain_Fest 2" on February 2nd, Thursday, 2017 at 3.00pm.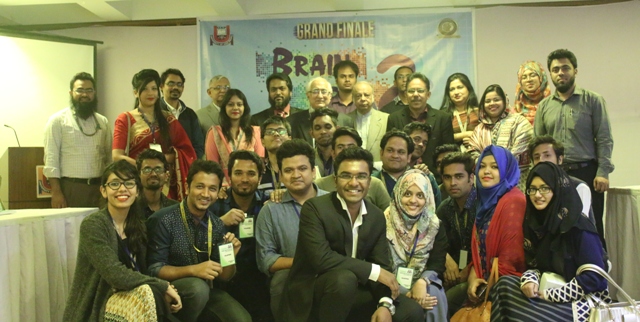 Honorable Vice Chancellor Professor Dr. Jamilur Reza Choudhury chaired the program as the Chief Guest. BOT Chairman Mr. Qayum Reza Chowdhury contributed his valuable time to the program and inspired the participants by giving his important views and opinions.
Pro Vice-Chancellor, Professor Dr. M. R. Kabir, Treasurer Air Commodore Ishfaq Ilahi Choudhury (Retd), Registrar, Mr. Sarwar R Chowdhury and Head Department Professor Dr. Swarnali Islam Khandaker were also present in the program to inspire the participants.
After going through a large scale of contest only 4 teams were selected for the finale. In the end team" Supersonic "came to achieve the title of champion of this mega event. The winner team had the privilege to receive crest, gift and memento from the honorable VC.
Every year "Tarkik" provides an opportunity of brainstorming to the students by arranging Brain Fest. The team Tarkik accomplished this event successfully.