UAP administration observed its annual picnic on 23 February 2013 at Islampur Bagan Bari, Islampur, Gazipur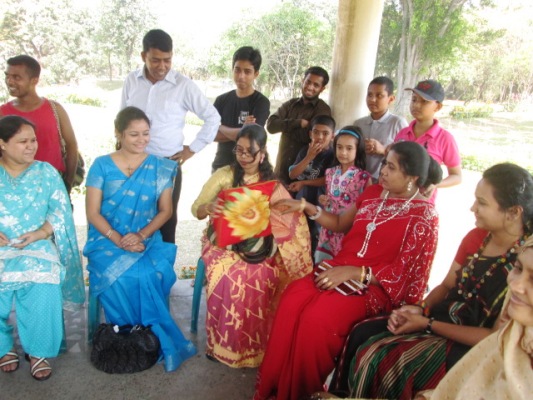 Members of the Board of Trustees, Faculty Members of Department of Basic Sciences & Humanities, and staff of UAP Administration joined the picnic. The serene rural environment and the companionship of colleagues and their family members, was enjoyed by all. The daylong program included games and sports, fun events, cake festival, and raffle draw.
Professor Dr. Jamilur Reza Choudhury, Vice Chancellor of UAP joined the picnic in the afternoon and distributed prizes among the winners of different events. A Raffle draw was organized with lovely prizes for the luck ones. Winners of the draw received gifts from Mr. Qayum Reza Chowdhury, Member Board of Trustees, UAP, Prof. Dr. M. R. Kabir, Pro-Vice Chancellor of UAP and Prof. Dr. Md. Sekendar Ali, Acting Treasurer of UAP.