UAP students participated in the AUAP-Ubaya Online Summer Program 2021
Five students of the University of Asia Pacific participated in the AUAP – Ubaya online summer program titled "Dealing with the COVID-19 Pandemic: Best Practices from Indonesia" from February 01 to February 05, 2021. The Association of Universities of Asia and the Pacific (AUAP) in cooperation with Surabaya University, Indonesia organized the event.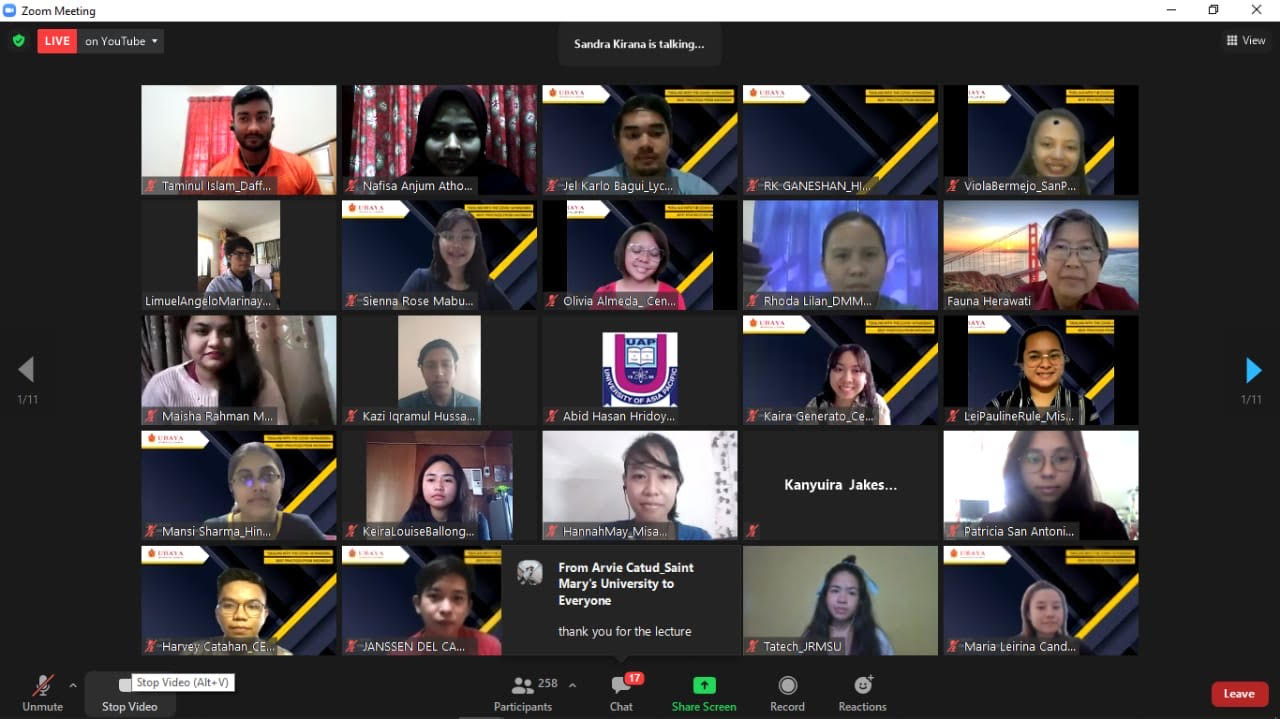 Kazi Iqramul Hussain, Nafisa Anjum Athoy, Monimul Hossain Abir, Maisha Rahman Meem and Abid Hossain Hridoy from the Department of English of the University of Asia Pacific participated in the event. Ms. Afroza Aziz Suchana, Assistant Professor, Department of English and Adviser, UAP English Language Club coordinated the participation from UAP.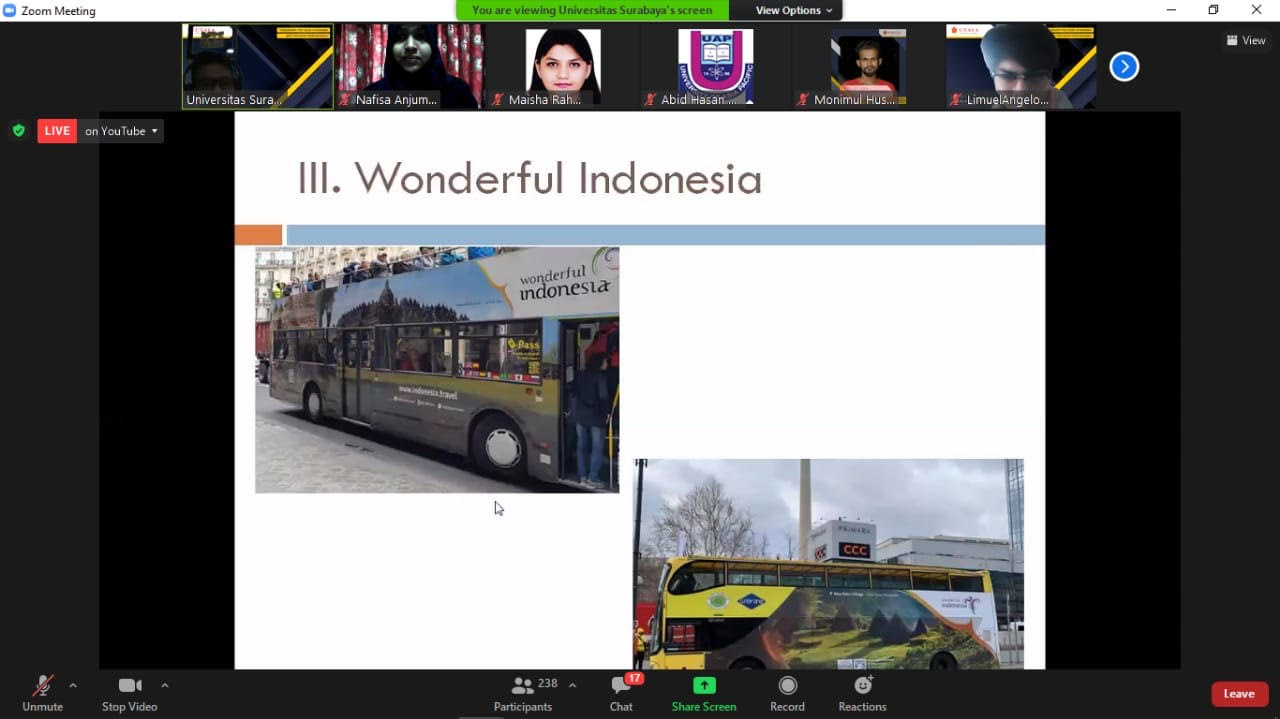 The objective of the event was to raise awareness among the Asian students about COVID 19 Vaccine and immunity. It also focused on the struggling period for Indonesia due to the outbreak of COVID 19. Thousands of people lost their jobs during lock down. Indonesian tourism industry has been massively affected by the spread of coronavirus. The speakers in different sessions acknowledged the role of digitalization to overcome the challenges. They mentioned digital transformation as a directive to carry out public service administration and business communication.
The program also included virtual tours of Indonesia tourism sites and the Ubaya campus. It also introduced the partakers with the Indonesian language. All the participants of UAP enjoyed the program. One of the participants Maisha Rahman Meem mentioned, 'during the pandemic, it's unimaginable to travel like before.' This virtual summer program enabled the participants to stay connected with the Asian nations. The online platform allowed the students to have a comprehensive view of the ongoing global crisis.