University of Asia Pacific holds its 8th Convocation on 29 March, 2018
The 8th Convocation of UAP was held on 29th March, 2018 at Trade Fair grounds. The Honourable President Md. Abdul Hamid and Chancellor of UAP presided over the 8th Convocation and inaugurated the permanent campus of the university at Farmgate, Dhaka.
Addressing the ceremony, President called on to the graduates to utilize their achieved knowledge not just for the purpose of getting jobs but for the wellbeing of the underprivileged of our society. The Chancellor also emphasized that students should not only remain busy with academic activities, but also engages themselves in co-curricular activities in order to achieve the required qualities needed for becoming the world leaders. In this ceremony, a total of 4,369 graduate and postgraduate students have been conferred degrees.
Dr. Muhammad Zafar Iqbal, renowned physicist, prolific writer of the country and Professor of Shahjalal University of Science and Technology, was present as the convocation speaker.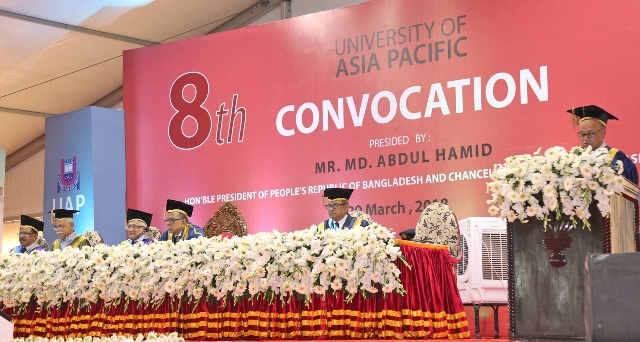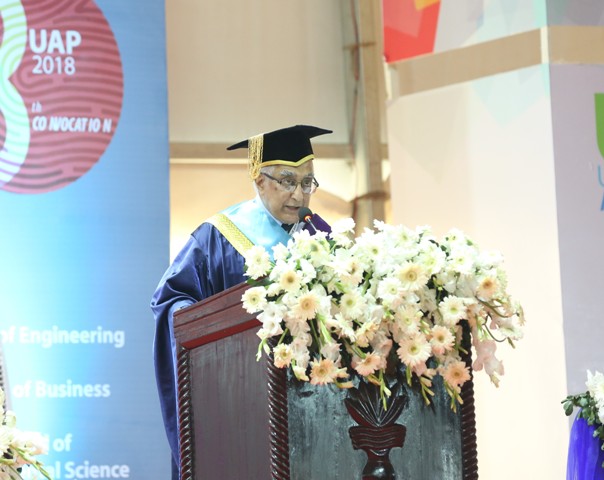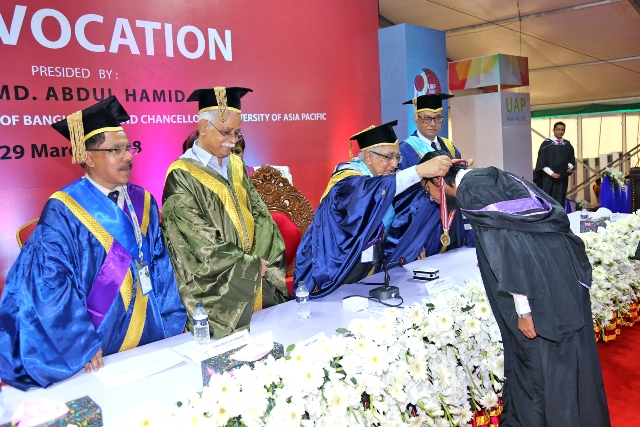 The program was also addressed by Professor Abdul Mannan, Chairman, UGC, Mr. Monzoor Ahmed Chowdhury, Chairman, BOT, Prof. Dr. Jamilur Reza Choudhury, Vice Chancellor, among others.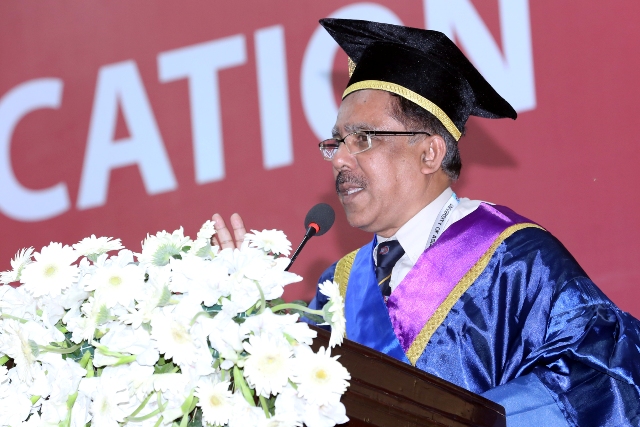 Earlier, Prof. Dr. M. R. Kabir, Pro Vice Chancellor, UAP, delivered the welcome speech of the 8th convocation, in which 8 students were awarded the Chancellor's Gold Medals and 30 others were awarded the Vice-Chancellor's Gold Medals.