Orientation programme of 21st Century's Employability Skills held at UAP
On 8 January 2020, DSW organized the orientation programme at DBA Room no. 402 titled "21st Century's Employability Skills," an online-based 1 year-long skill-development course managed by Wadhwani Foundation, a USA Silicon Valley based a philanthropic career development and entrepreneurial related service provider, and organized by DSW, UAP.
Prof. Dr. M. R. Kabir, Pro Vice Chancellor, UAP and Air Cdre (Retd.) Ishfaq Ilahi Choudhury, Director, DSW attended the orientation programme. Mr. Estanul Kabir, Country Programme Manager, Bangladesh, Wadhwani Foundation provided a presentation on different important features of the project including summary and user guidelines.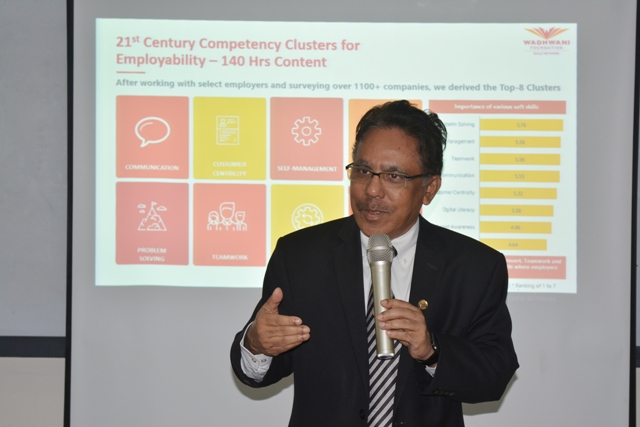 Before that a formal MOU has been signed on 18 November 2019 between UAP and Wadhwani Foundation to improve soft skill set of UAP students and making them employment-ready for the growing economy of Bangladesh.
UAP and Wadhwani Foundation will work towards achieving superior placement, retention and progression outcomes as a result of transformational employability training and assessments of students through e-content and enhanced teacher quality through structured faculty development programme. There will be a total of 100 lessons to be completed in 2 semesters. Most of the modules are online-based to be monitored and facilitated by Mr. Md. Tarek Khan, AD, DSW and Ms. Farjana Yasmin, Socio Counsellor, DSW, UAP.
Total 76 students have been enrolled in the 1 year long employability skill development programme.