THE SECOND TRAINING SESSION FOR THE VOLUNTEERS OF ICPC WORLD FINALS DHAKA
The second training session for the volunteers of the International Collegiate Programming Contest (ICPC) World Finals Dhaka was held on Thursday, September 22, 2022, at University of Asia Pacific (UAP) auditorium..
Prof. S M Arifuzzaman, Head, School of Business, Canadian University of Bangladesh, who is known as International Speaker on Emotional Intelligence, conducted the session along with Mr. Mohammad Aman Ullah, Founder, and Chairman of English Olympiad, for the hundreds of selected student volunteers for ICPC World Finals Dhaka to be held in Dhaka, Bangladesh on November 6-11. This global competitive educational program will be hosted by University of Asia Pacific and collaboration with ICPC Foundation, Information & Communication Technology Division and Bangladesh Computer Council.
In the second part, we had a special speaker, he was none other than Mr. Mohammad Aman Ullah, Founder and Chairman of the English Olympiad. The session was full of new things and interesting activities as well. Among all activities noteworthy are leadership, first duty of a leader, important skills of volunteers, organizational communication, problem solving, decision making, and different challenges of volunteering. All the trainees were very attentive and took part in the activities spontaneously.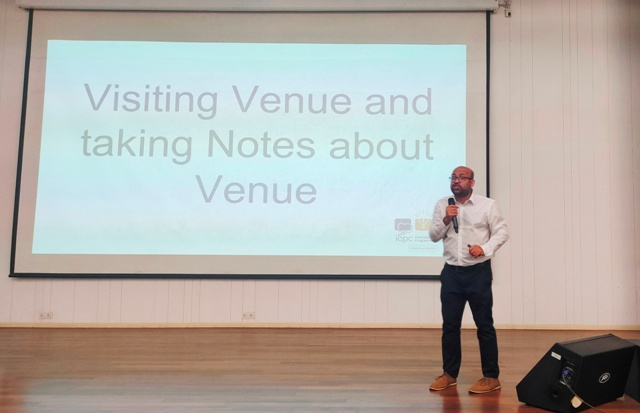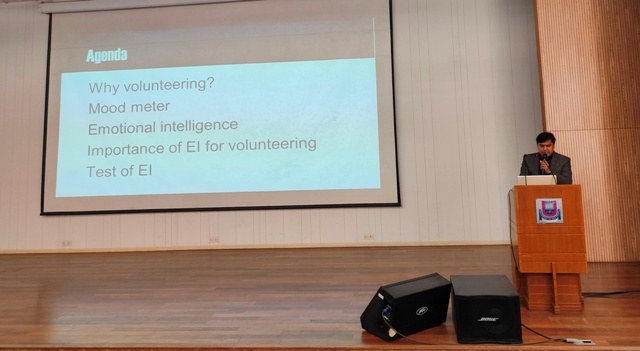 The program was concluded by a thanking speech of Md. Nahiyan Uddin, Lecturer, Department of CSE, UAP. He thanked the speaker for their amazing session and best of luck to the volunteers. Mr. Rashik Rahman and Ms. Faria Zarin Subah Lecturers, Department of CSE, UAP and Mr. Md. Nuruzzaman Nadeem, Secretary of ICPC, UAP was also present during the training session. Ms. Sadiya Sultana, a volunteer of the event hosted the whole session. ICPC World Finals Dhaka Volunteer Training Session 3 will be held on Thursday, September 29, 2022, at the University of Asia Pacific (UAP) auditorium.