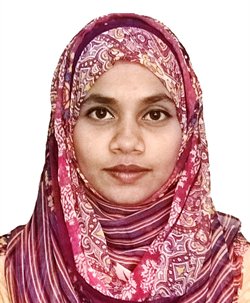 Lecturer

Department of Civil Engineering

B. Sc. in Engineering (Civil), UAP, 2014


Mahfuza Tabassum obtained her B.Sc. in Civil Engineering from UAP in 2014.
Her undergraduate thesis was on Structural Engineering. Her thesis topic was "Numerical and Shake Table Analysis of Steel Structures". She has one conference paper based on her thesis and also worked for CRTTC, UAP using Nonlinear Time History Analysis for a proposed new building.
She has joined as a Lecturer at UAP in October 2016 and currently teaches courses on Engineering Mechanics, Quantity Surveying and Civil Engineering Drawing.
She had been a Teaching Assistant at UAP from January 2015 to October 2016.