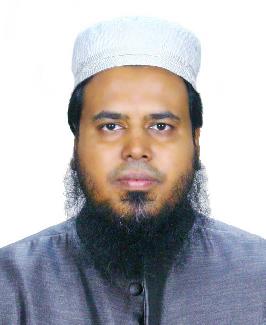 Associate Professor
Department of Civil Engineering


Ph.D. (Structure), University of Malaya, Kuala Lumpur, Malaysia, 2010
M.Eng.Sc. (Structure), University of Malaya, Kuala Lumpur, Malaysia, 2006
B. Sc. Engg. (Civil), BUET, 2003
Dr. Alam joined UAP in 2017 as an Assistant Professor. Before joining UAP, he was working as senior lecturer at the Department of Civil Engineering, University Tenaga Nasional, Malaysia since 2011. During post-graduation, Dr Alam worked as research assistant, part time lecturer and part time structural engineer at the Department of Civil Engineering, University of Malaya. After graduation, he worked as structural engineer at Texture Consultant, Dhaka till 2004.
In his academic profession, Dr Alam supervised / produced two PhD and five Masters students as main supervisor along with one master student as co-supervisor. He also supervised thirty six individual undergraduate thesis students during his academic life at UNITEN. He was involved with various administrative works at UNITEN which includes postgraduate coordinator at college of graduate studies (COGS); developed curriculum of Master of Structural Engineering (MSE) program, implementation of OBE in MSE program; Head of structure and materials unit, Department of Civil Engineering; OBE and SAR committee at Department of Civil Engineering and various committee member at College of Engineering.
Dr Alam is highly interested and actively involved with product / industry based research. The main research interest of Dr. Alam includes strengthening of structure under static and fatigue loads, natural fibre composite laminates for structural application, non-linear analysis of strengthened structure and light weight slab system. He innovated anchor and embedded connector systems including comprehensive design guidelines in flexure and shear strengthening of structures to eliminate debonding of plates; high strength natural fibre composite plates for strengthening of structures. He published more than 70 research articles in journals and conferences. And secured more than six research medals from national and international research exhibition including ITEX, MTE and UNIREX. Dr Alam directed several research grants of Ministry of Higher Education and Ministry of Science Technology Innovation (MOSTI), Malaysia as principle investigator and member. He also secured grants from University and collaborator.
At UNITEN, Dr Alam taught Design of Tall Building and Advanced Concrete Design courses in Master of Structural Engineering Program. He mainly involved teaching Reinforced Concrete Design I and II in undergraduate program of UNITEN; he also taught Analysis of Structure I, Numerical Methods for Civil Engineer, Surveying, Civil Engineering Materials, Repair Assessment and Rehabilitation and Materials Lab at UNITEN. At present, Dr Alam is teaching Structural Engineering II and III and conducting Strength of Materials Lab at UAP.
Dr Alam is the member of IEB, Bangladesh; Associate member of ASCE, USA and Graduate member of ICE, UK. He is actively involved as member with various research centres and technical committee of conferences. He is the reviewer of ISI indexed journals and national and international conferences. Dr Alam is closely attached with the industry. He did structural designs of projects in Bangladesh and overseas. He was the checker of structural design at University of Malaya Consultancy Unit.